Glenwell Group partners with Bain Capital to develop one of the first zero carbon footprint office buildings in Spain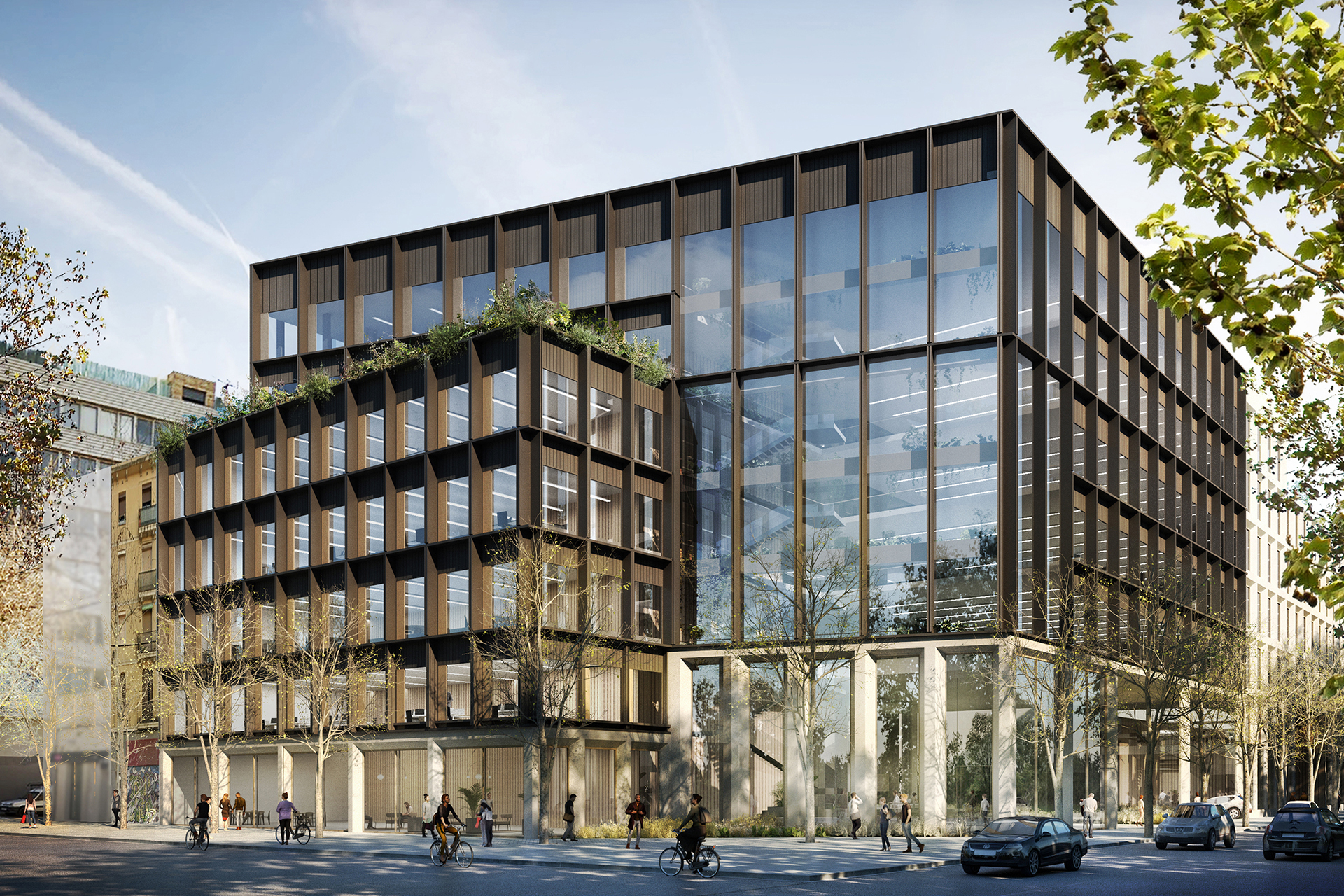 Glenwell Group is pleased to announce the partnership with Bain Capital to develop one of Spain's first zero carbon footprint office buildings, which will be one of the most sustainable buildings in the southern European office market.
Pamplona 64-66 will be a state-of-the-art office building, located in Barcelona's [email protected] office district, with a total area of 15,383 sqm distributed over 6 floors. The building has been designed by the architecture, planning and landscaping firm Batlleiroig and will be developed by Glenwell Group. This proposal is characterized by the flexibility and level of innovation of the building, committed to sustainable design and minimum environmental impact. Construction works will start in December and are expected to be completed by the end of 2024.
The construction intends to comply with PAS2060 certification guidelines and aims to become a net zero-emission office building, thanks to its wooden structure, carbonized wood enclosure, roof terraces with abundant vegetation and a natural ventilation system that, together with other passive measures, will enable it to obtain LEED Platinum, WELL Platinum, WIRED Score Gold and SmartCore sustainability certifications. Thanks to this, the project creates a natural working environment focused on the user's well-being, which will make the building a benchmark in sustainability.
#transformingrealestate
share