Canaletto Tower,
257 City Rd,
London EC1V 1AD
Description:
Landmark building in central London, comprising 190 luxury apartments as well as a full range of recreational facilities. This architectural masterpiece, created by internationally-acclaimed UNStudio, has set a new standard for residential developments in London. A building defined by its statement curvaceous façade and striking architectural details that seamlessly combine to create a dynamic and memorable identity at the heart of the city. Canaletto remains true to its name and is an artistic feat. A building that is as engaging on the inside as it is on the outside.

canalettolondon.com
Sqft: 233,921
Sqm: 21,521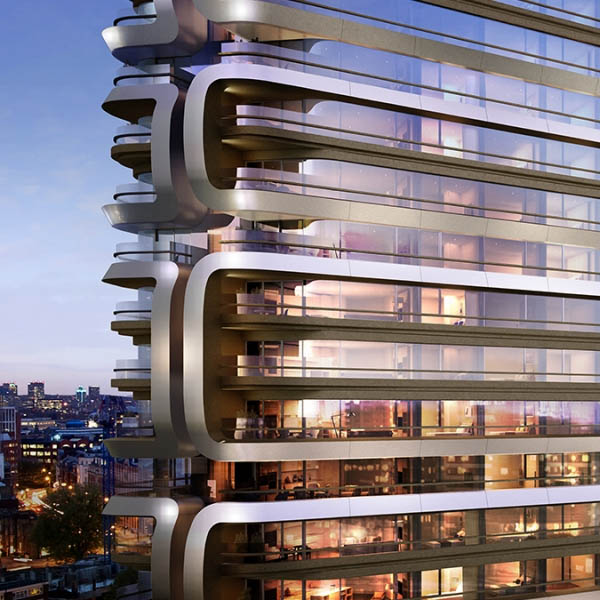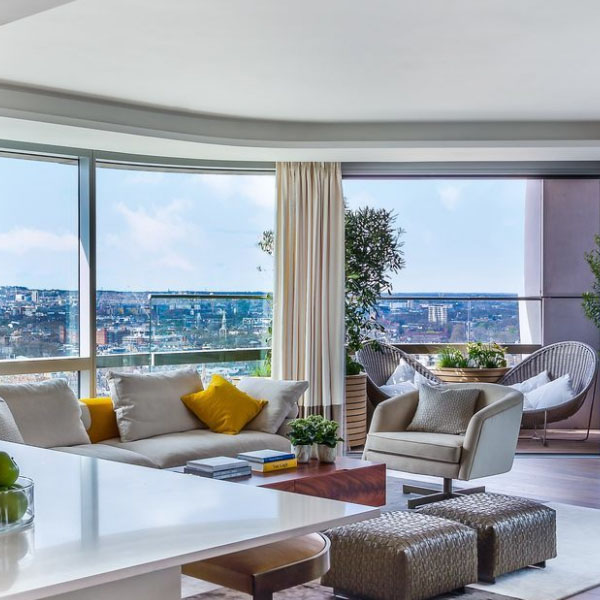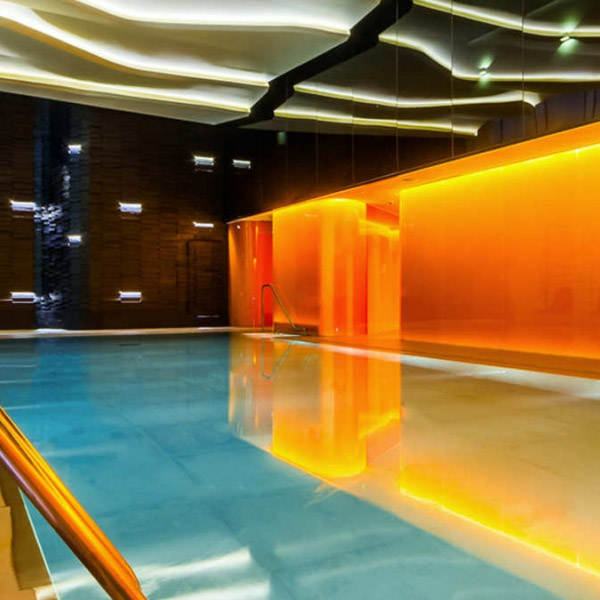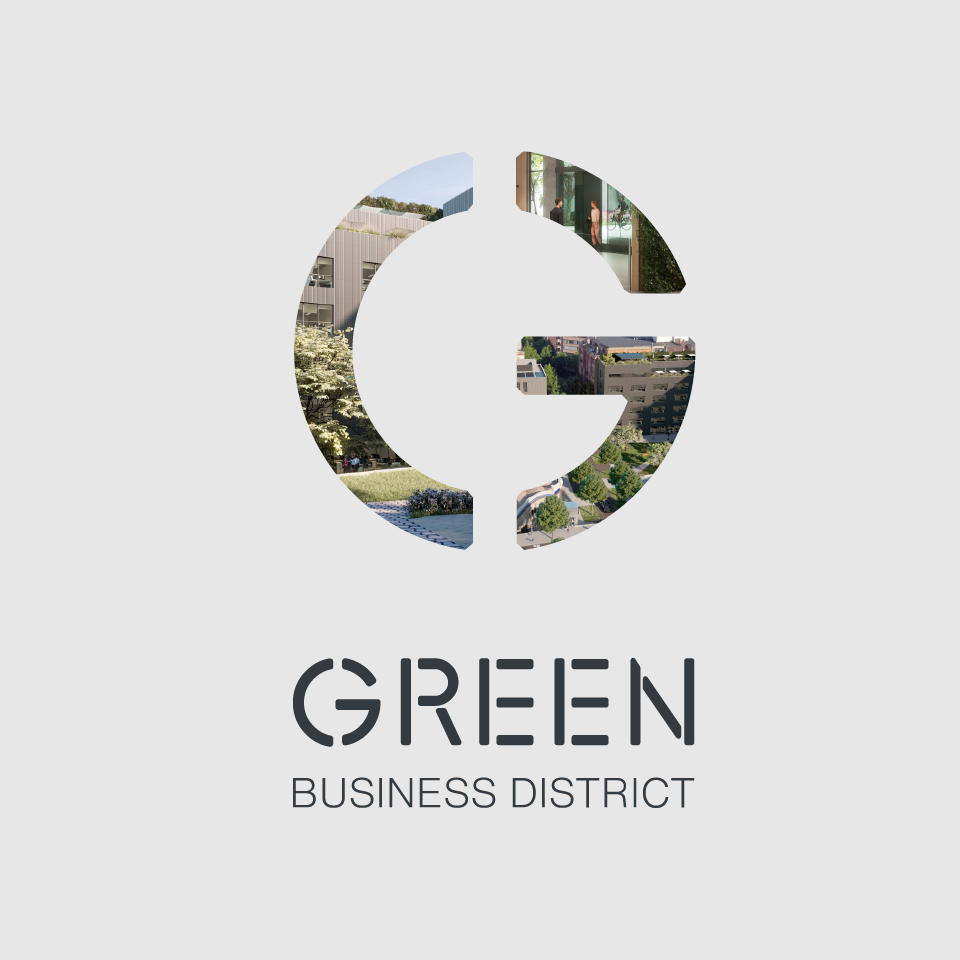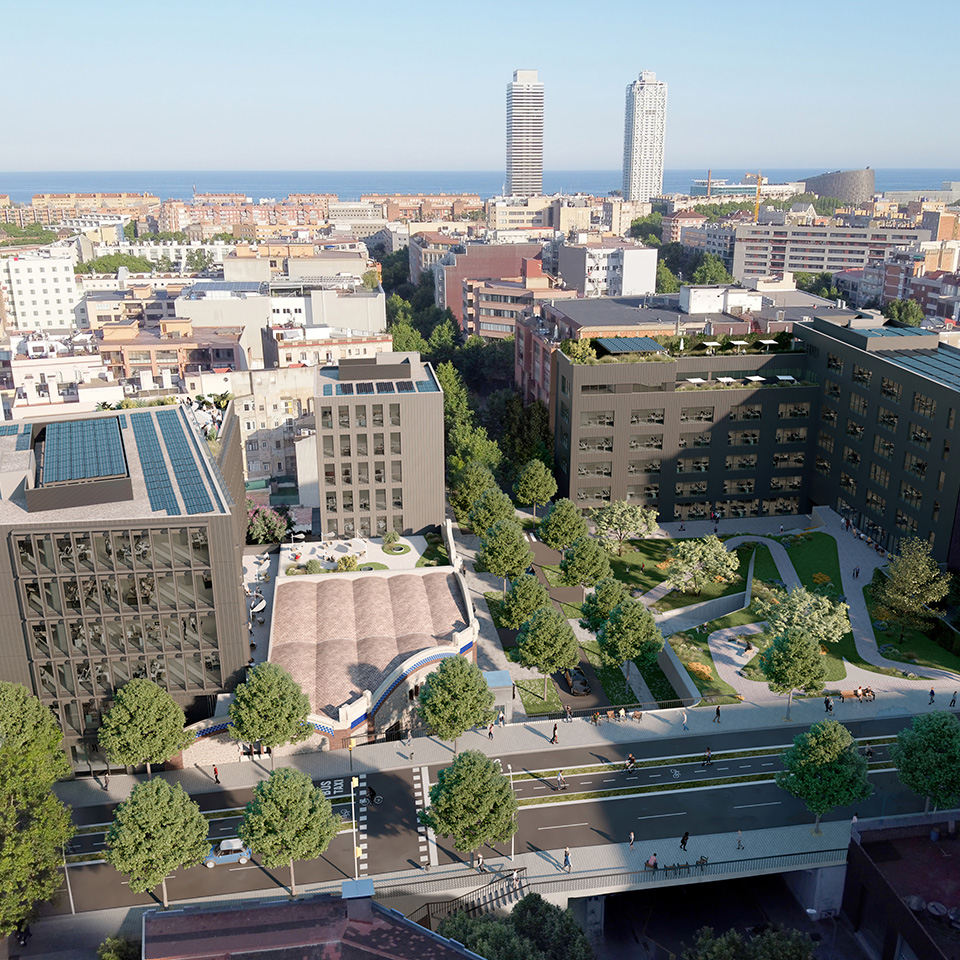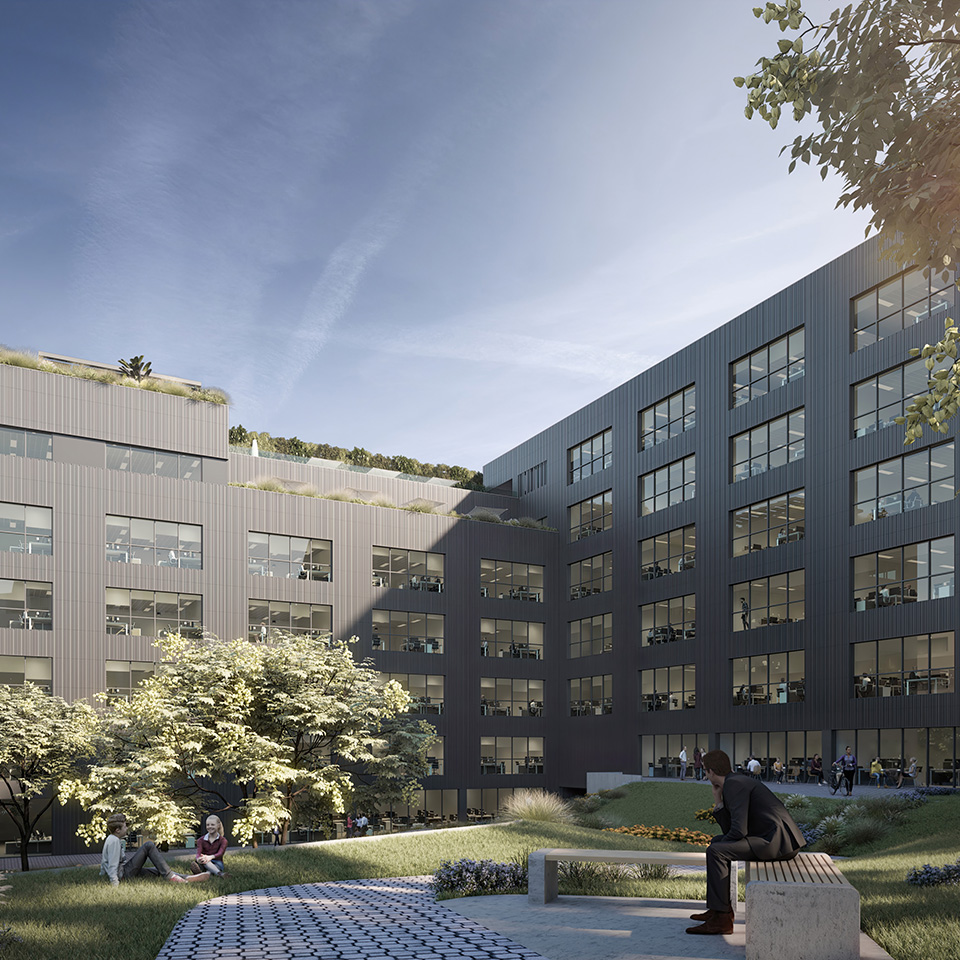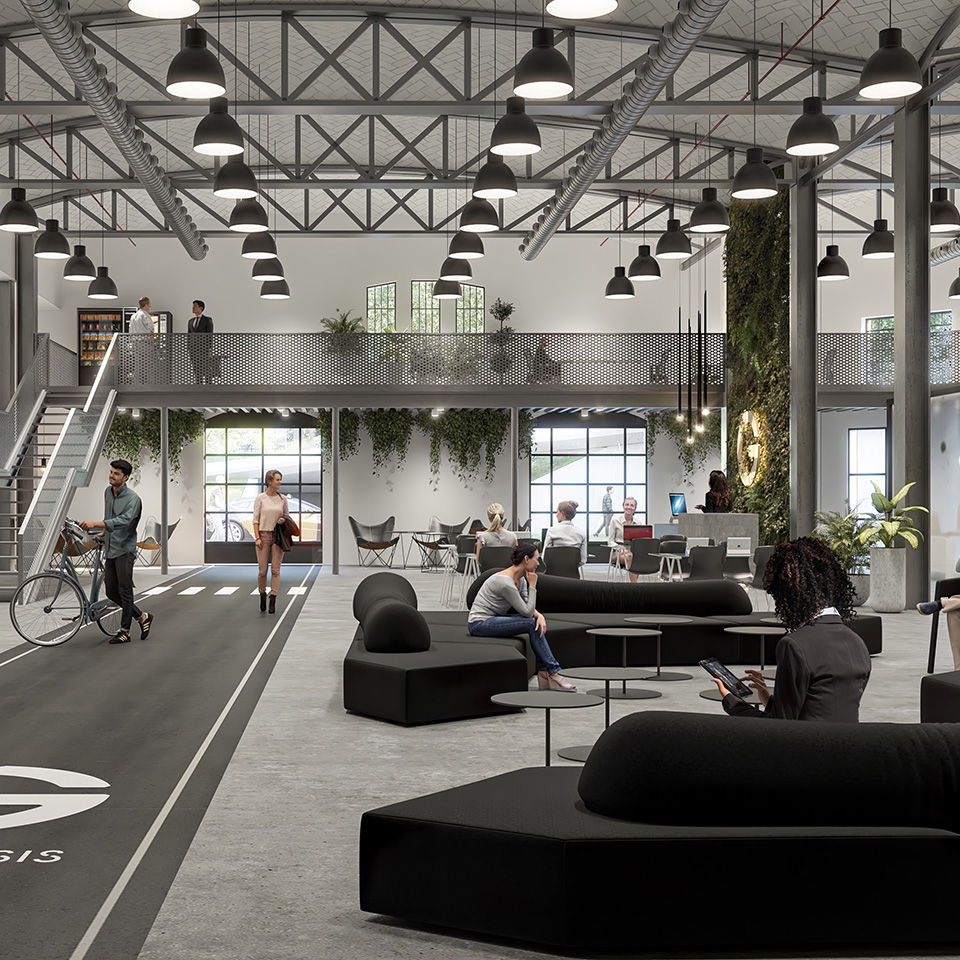 Green Business District,
Zamora 70-73,
Barcelona
Description:
Green Business District is the new green campus of Barcelona with a perfect mix of modernism, green areas, and contemporary design that offers an ideal environment to work and live better.
Designed by the renowned architectural firm BCA, the campus counts with LEED and WELL Platinum certifications. With the highest standards of quality and sustainability aimed to reduce its footprint and efficiently manage its consumption, due to more than 5,000 sqm of green space and outside terraces, also it has electric vehicle charging points.
Located in the [email protected] innovative district of Barcelona. The project is expected to be completed by 2023.


Green Business District – Project details
Sqft: 166,916
Sqm: 15,507
330 Grays Inn Road,
London WC1X 8DA
Description:
Intended as one of London's greatest urban regeneration success stories, 330 Grays Inn Road was acquired by the Glenwell Group in December 2018. Situated in the London Borough of Camden, world-famous for its music scene, the proposal feature a substantial redevelopment already shortlisted for the NLA Awards mixed-use category.
Plans include a hotel, office, residential homes, and a public realm at the former site of the Royal National Throat, Nose and Ear Hospital. The 180-room hotel will include repurposed elements of the original 1870s building, as well as a flexible public event and dining space with a ground floor café and reception. Meanwhile, a seven-storey office building will provide flexible offices, including two, lab-enabled floors in keeping with other research-led companies who have made the area their home.
Finally, 72 new residential homes – including 28 affordable homes – will be complete with shared garden space, while a hard-landscaped public courtyard surrounding this will also provide a public area and a quiet pedestrian route from King's Cross towards Mount Pleasant. Situated within a buzzing hive of activity known for its cultural and academic outputs, a district already selected by large-scale enterprises such as Google, YouTube, and Louis Vuitton as the location of their UK headquarters, our development will sit at the heart of one of London's busiest areas just moments from King's Cross and St Pancras International station.
Sqft: 370,000
Sqm: 34,040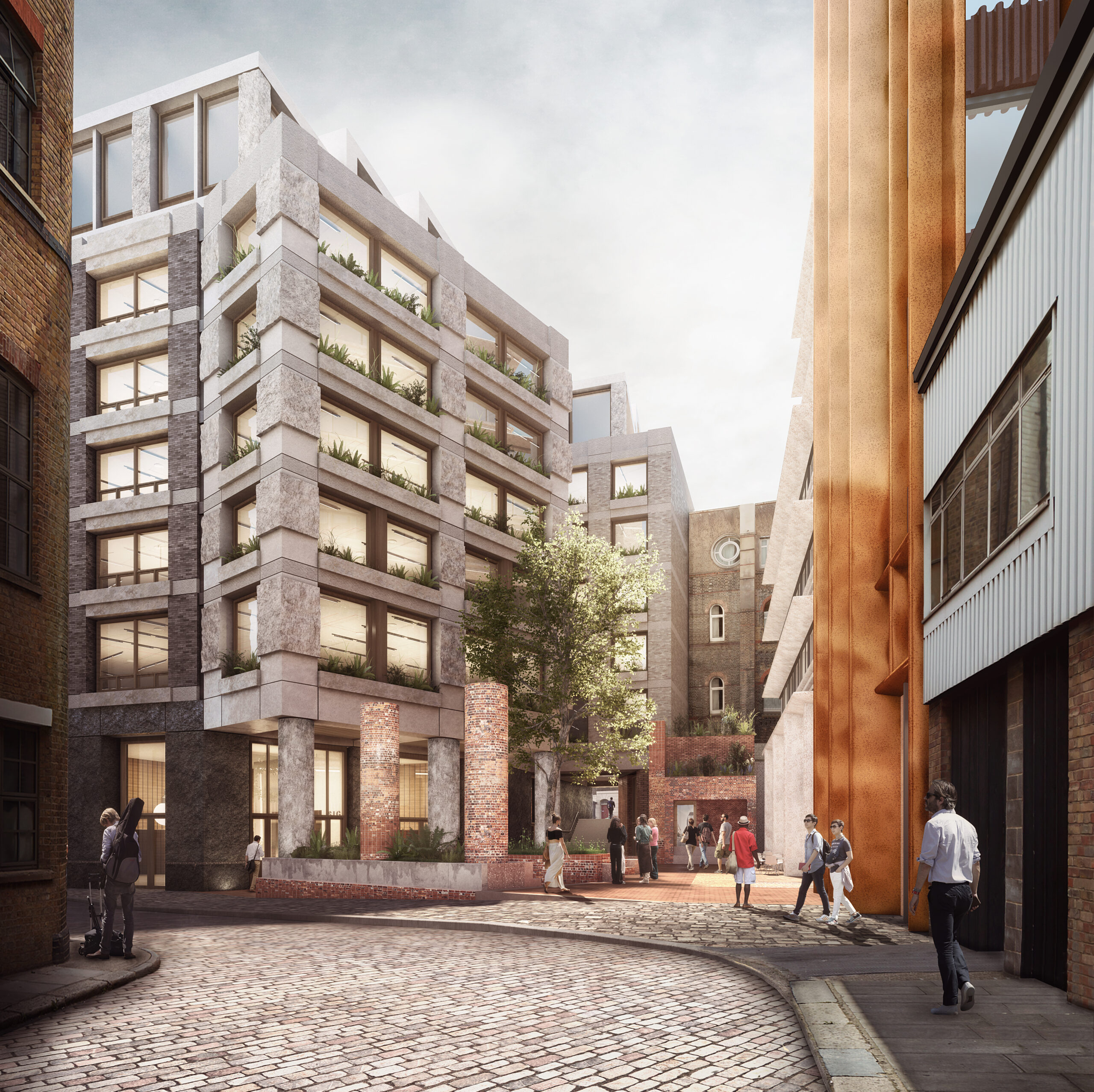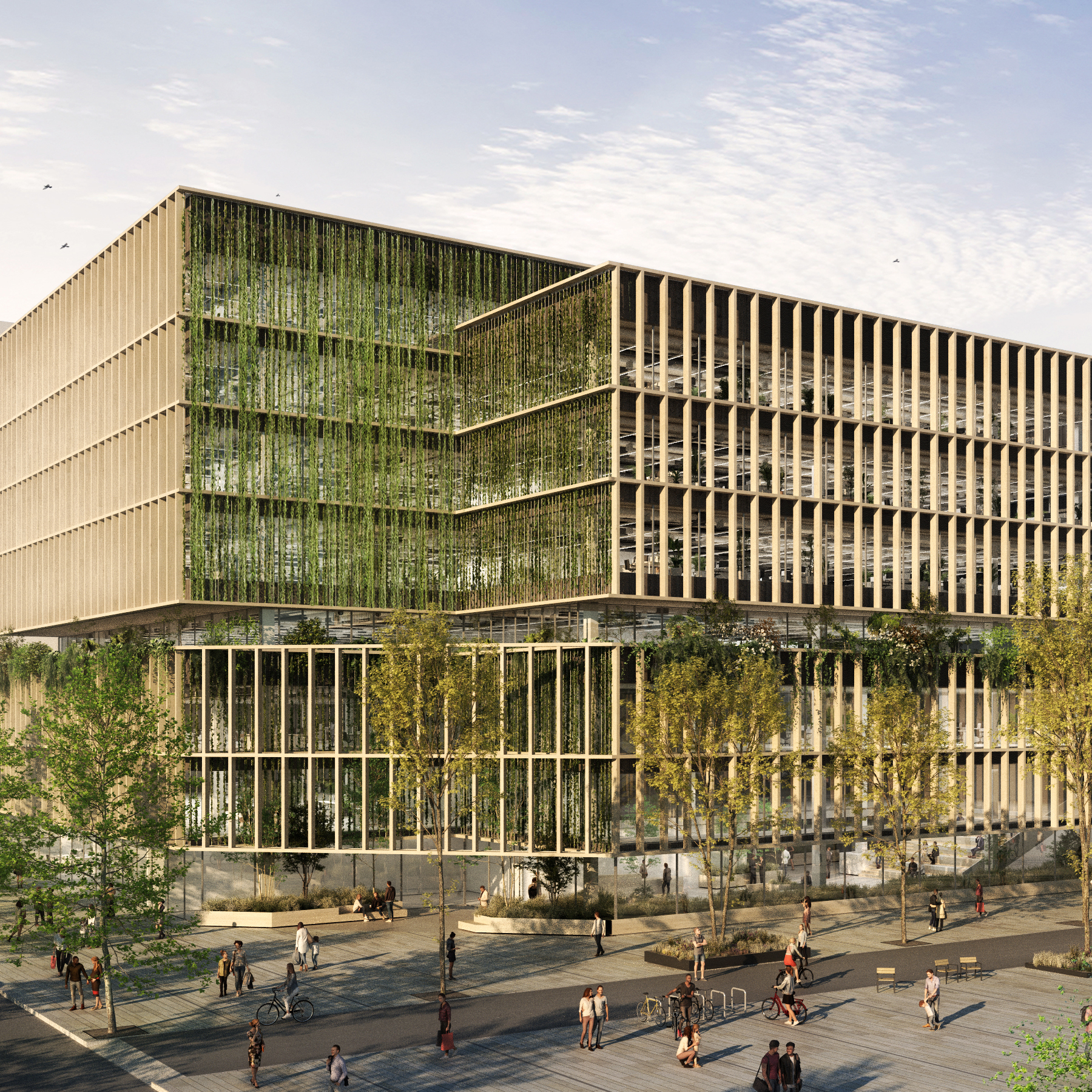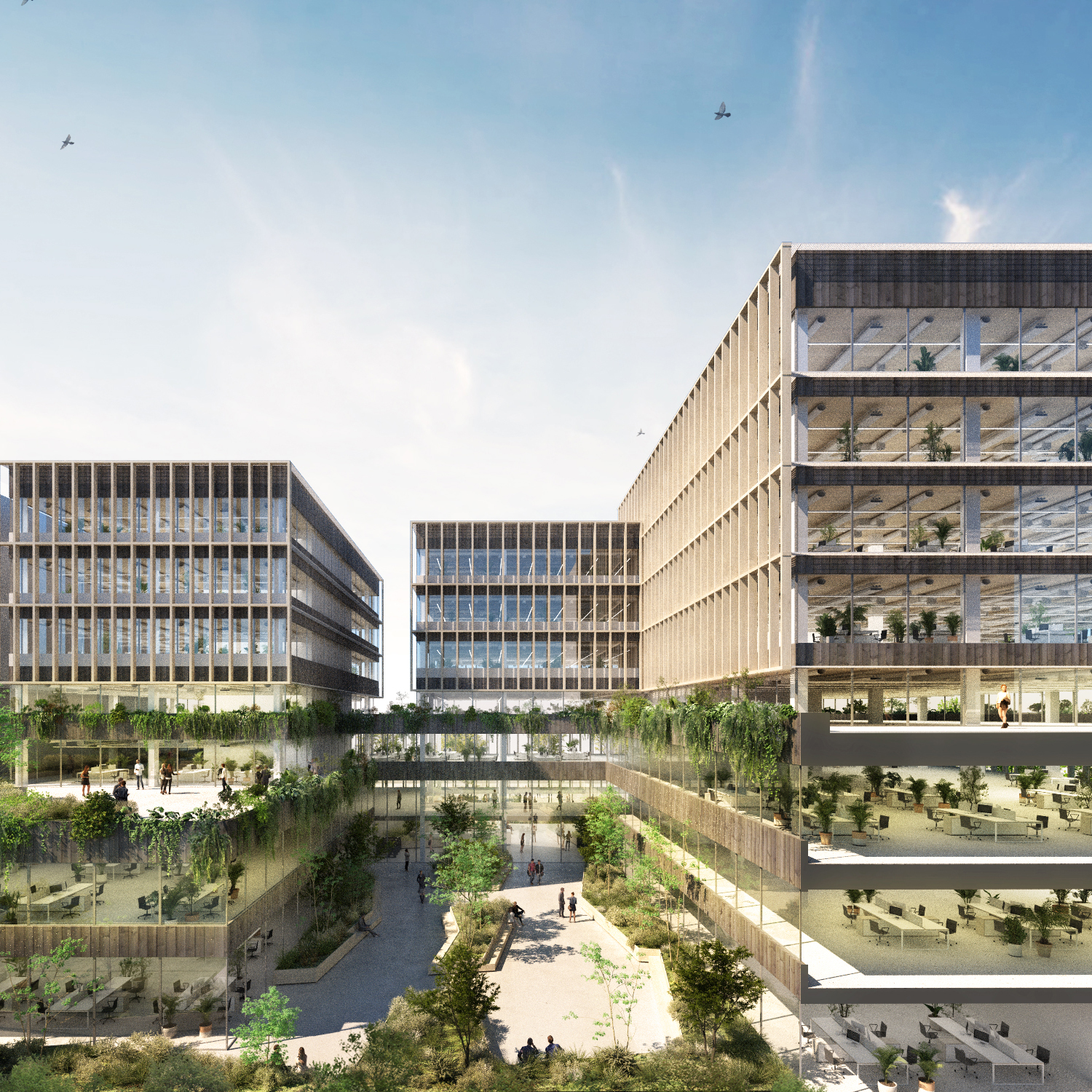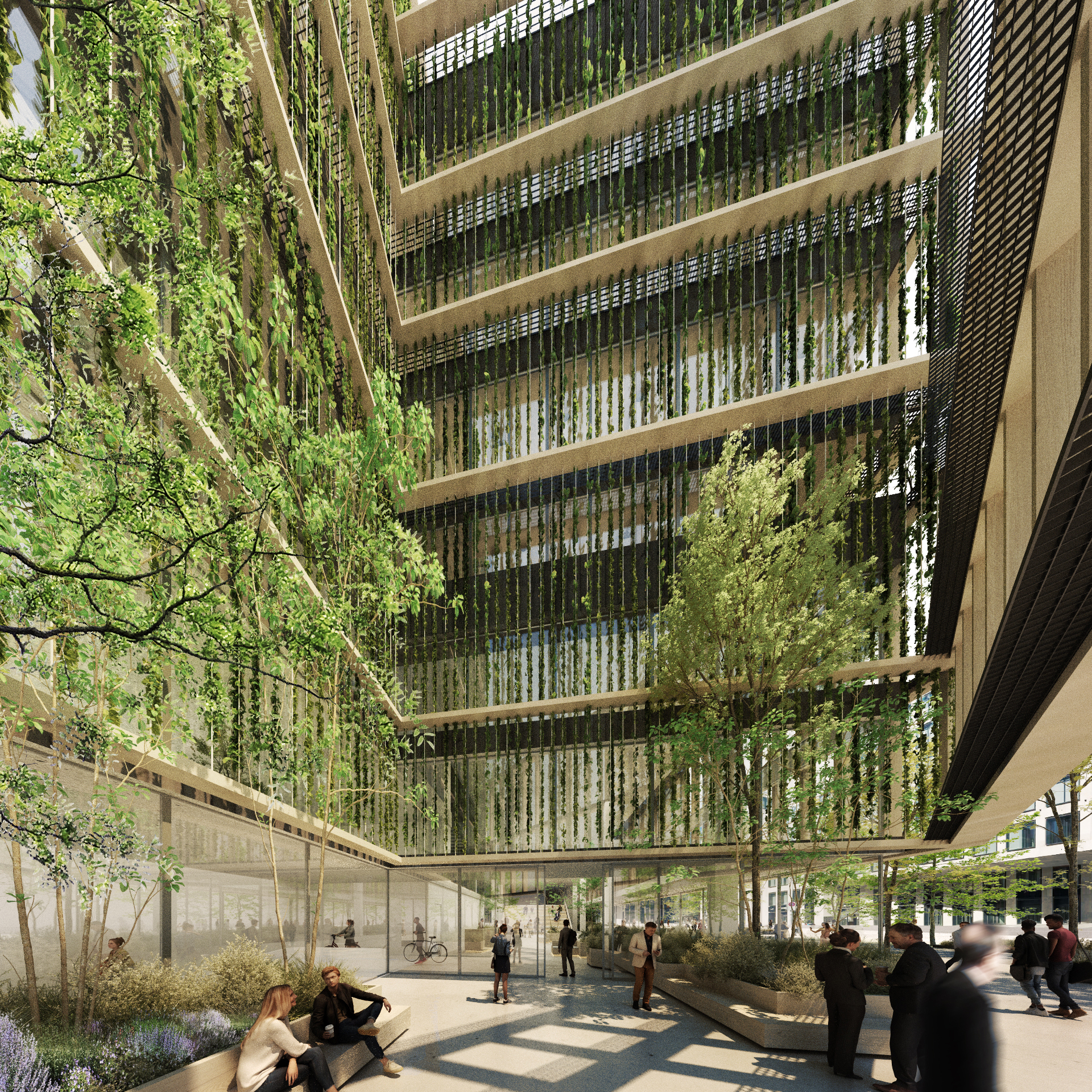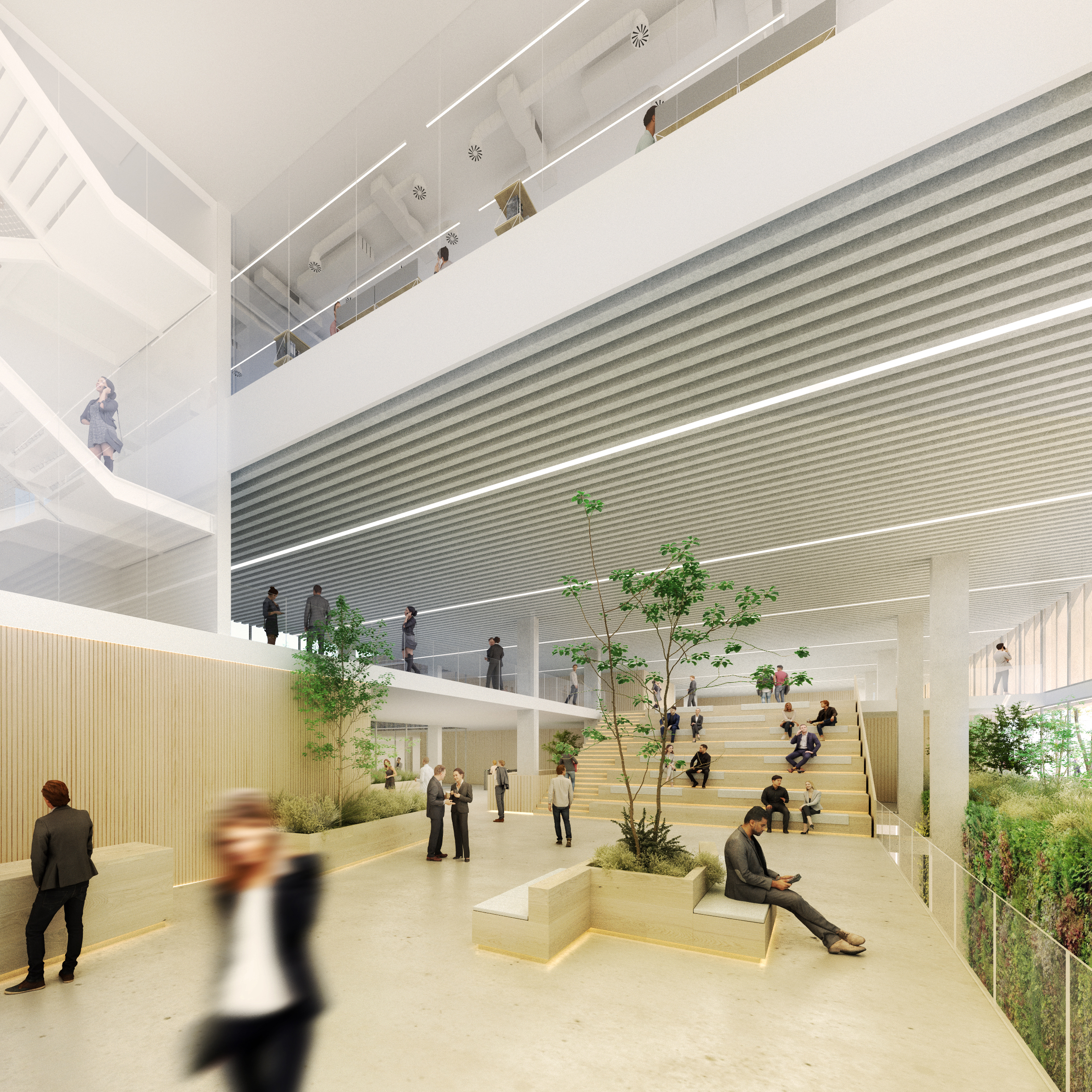 Bolivia Building
Description:
This office complex will be located in the Parc del Centre del Poble Nou zone, in the heart of the North [email protected] district, where a modern and efficient business concept and an extensive pedestrian area coexist. Not only is it a strategic site, thanks to its easy access and the excellent services on offer, one of the major highlights is its placement near one of the largest green areas of the district.
Including over 25,000 sqm of built area, this project will be made up of open and versatile spaces that take into account both sustainability and people's wellbeing, creating an environment that inspires and motivates its users. Just like all of Glenwell Group's developments, this building will be granted all the certifications that guarantee quality and efficiency in every detail.
Sqft: 269,098
Sqm: 25,000
Pamplona Building
Description:
Located in [email protected], centre of innovation and development in Barcelona, the Pamplona Building was designed by the renowned architectural firm Battle i Roig. It's façade, made with wood that has been treated using the Shou Sugi Ban technique, the sculptural staircases that lead to the different floors and the natural spaces that can be found throughout the buildingwill make this project an architectural reference point.
The structure is made up of biophilic spaces that aid in improving people's sense of well-being as well as air quality and biodiversity in the city of Barcelona. The project, which was devised with well-being and sustainability in mind, will aim to minimise the impact on the carbon footprint.
Sqft: 118,037
Sqm: 10,966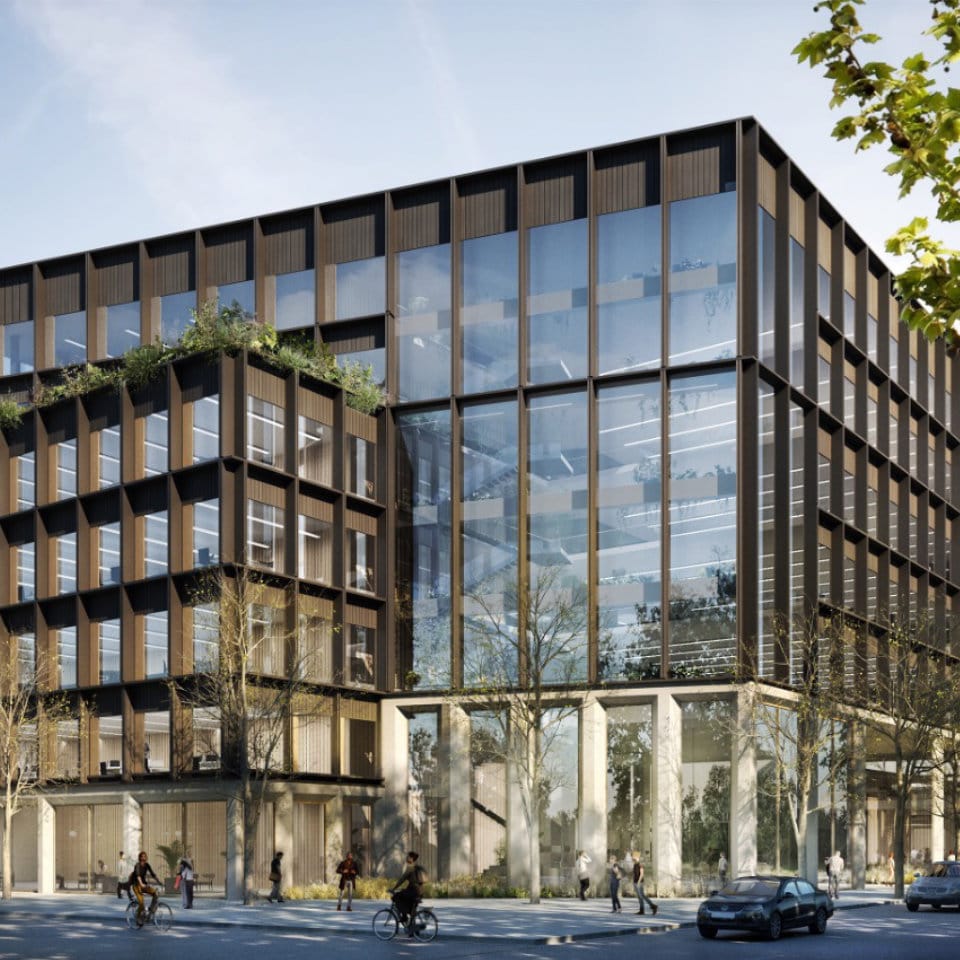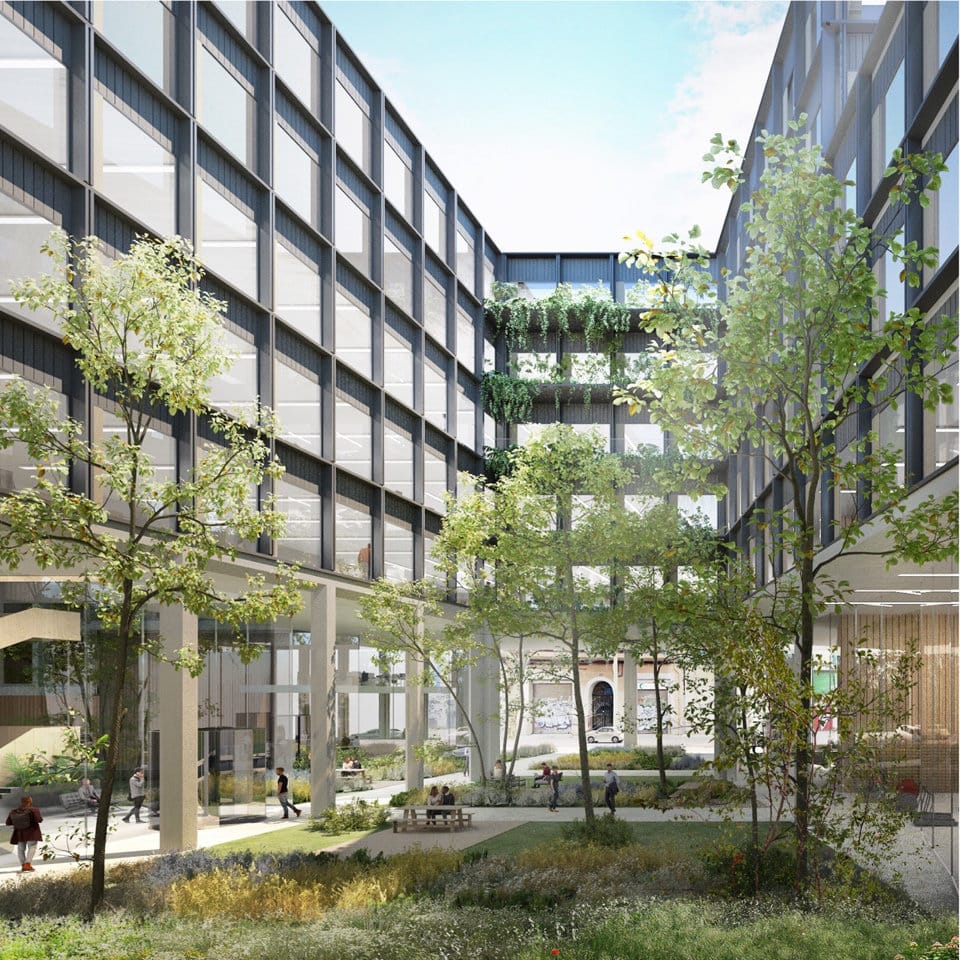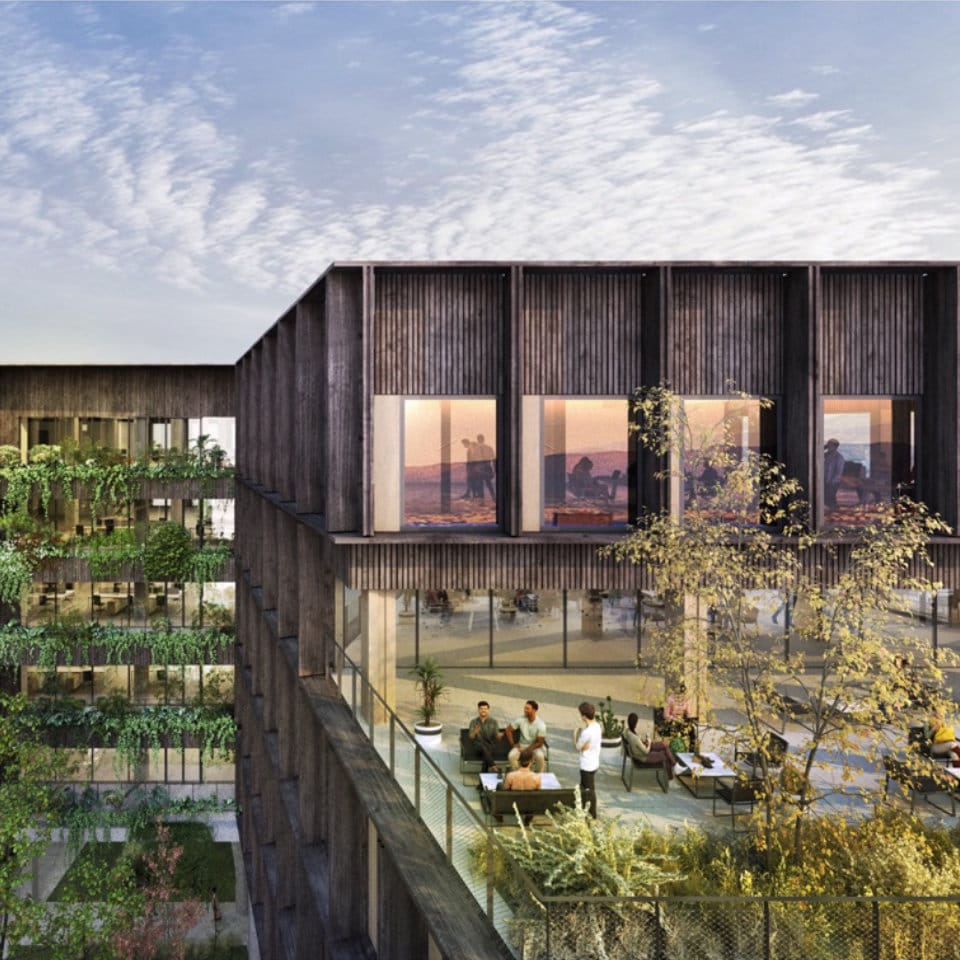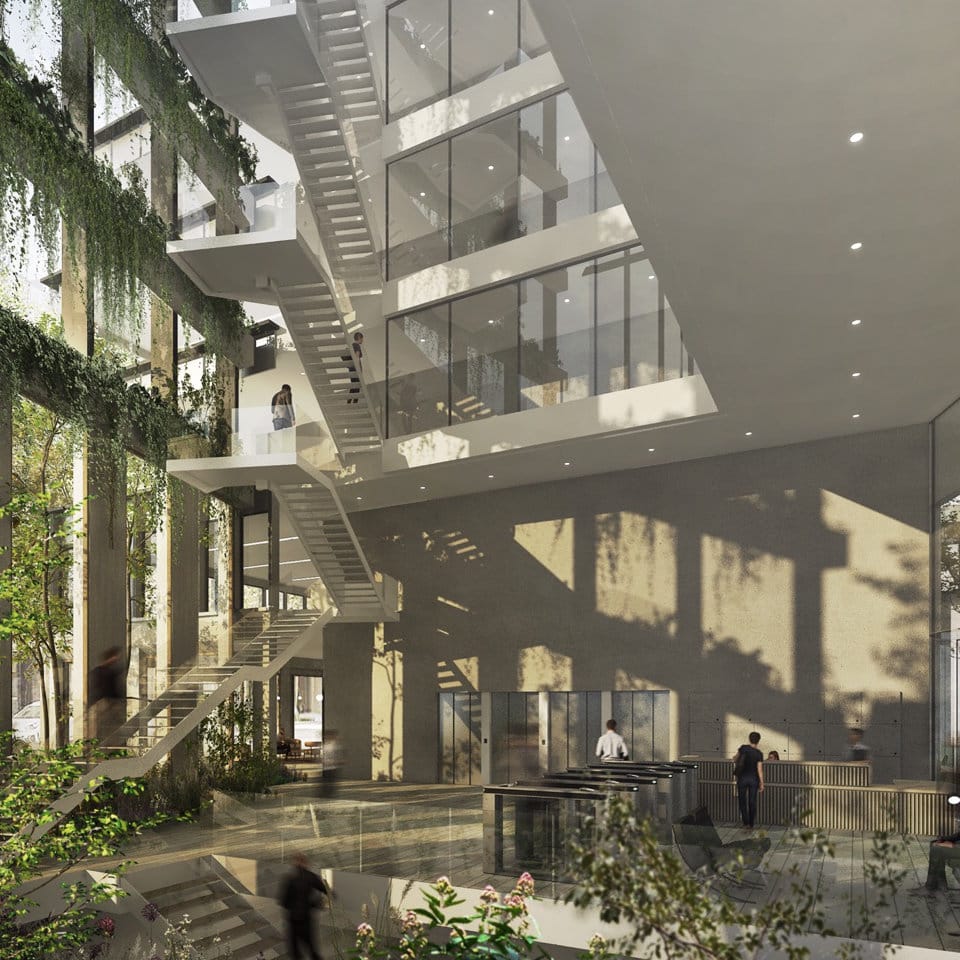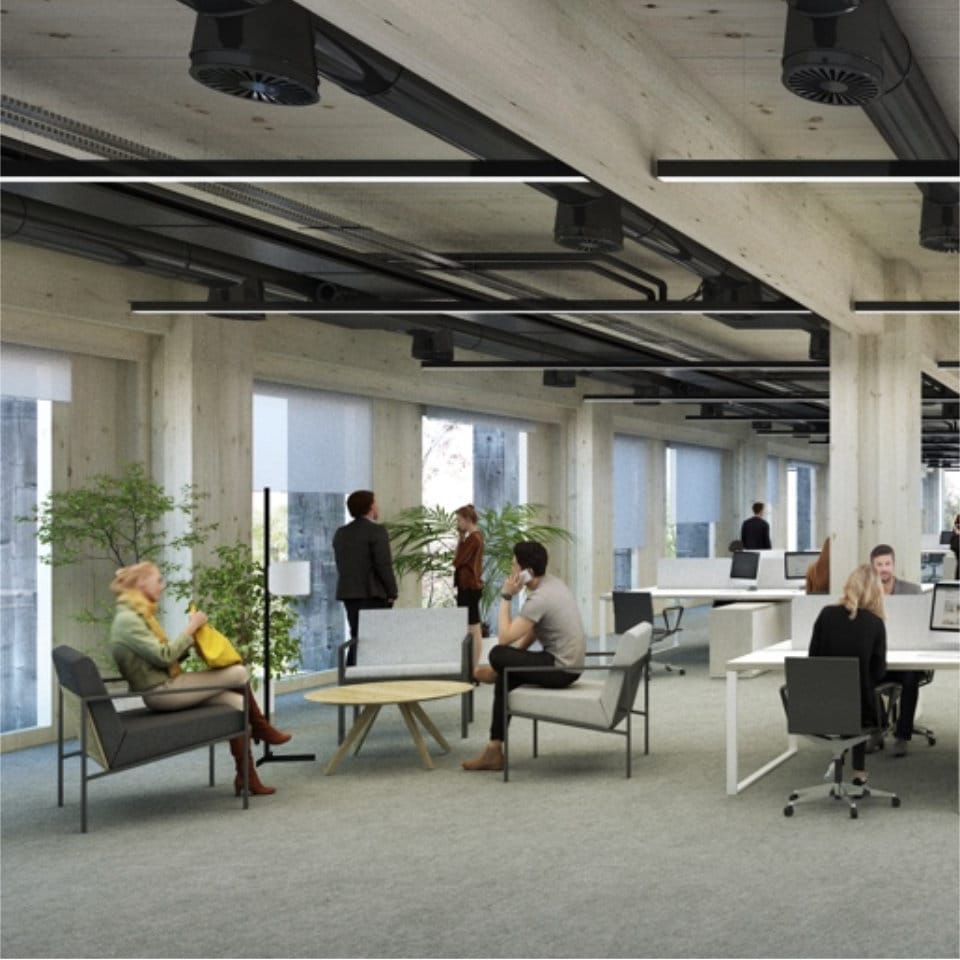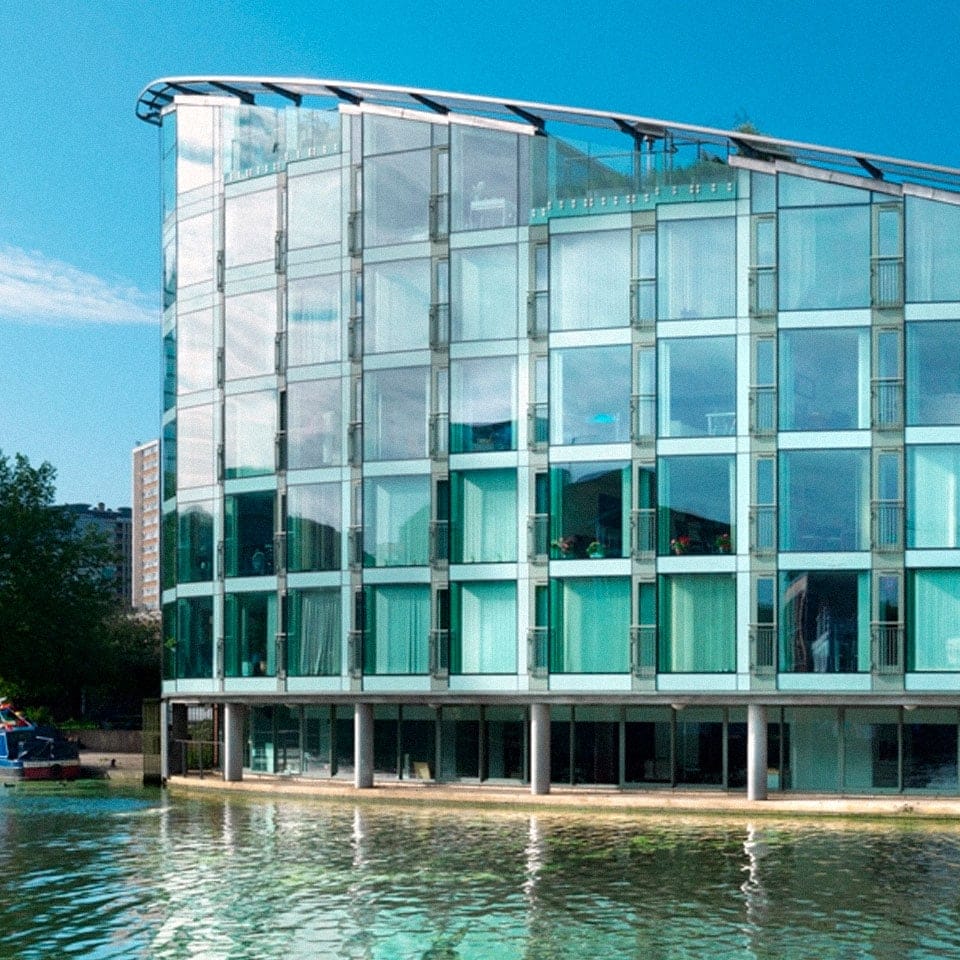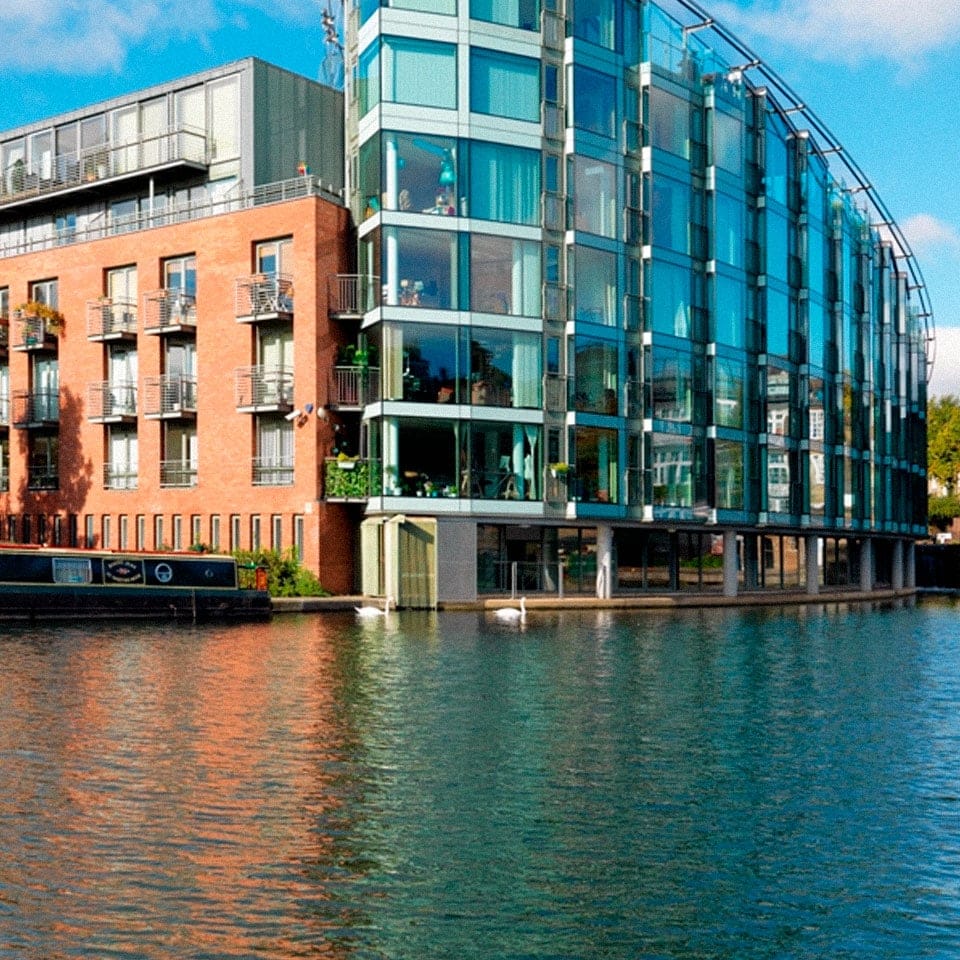 Crystal Wharf,
36 Graham Road,
London N1
Description:
A landmark of new architecture. A luxury waterside development. The winner of two prestigious design awards, includes both residential and commercial spaces. YNH Awards 2004 – Best Waterside Development. National Homebuilder Design Awards 2004 – Best use of a Brownfield Site. Islington Society Architecture & Conservation Award 2006 – Winner.
Sqft: 45,000
Sqm: 4,140
VA107,
Vía Augusta 107,
Tarragona
Description:
An exclusive residential complex of 13 luxury apartments in the stunning coastal location of Tarragona, Catalonia. The development is located on Via Augusta, close to Punta Grossa and just a short walk from the magnificent Platja de l'Arrabassada beach. It's also just a short distance from the old quarter, numerous schools, higher education facilities and other services.
All apartments have been designed to ensure residents enjoy the best in contemporary living, with each and every space offering high quality materials and excellent finishes.
Sqft: 43,000
Sqm: 3,956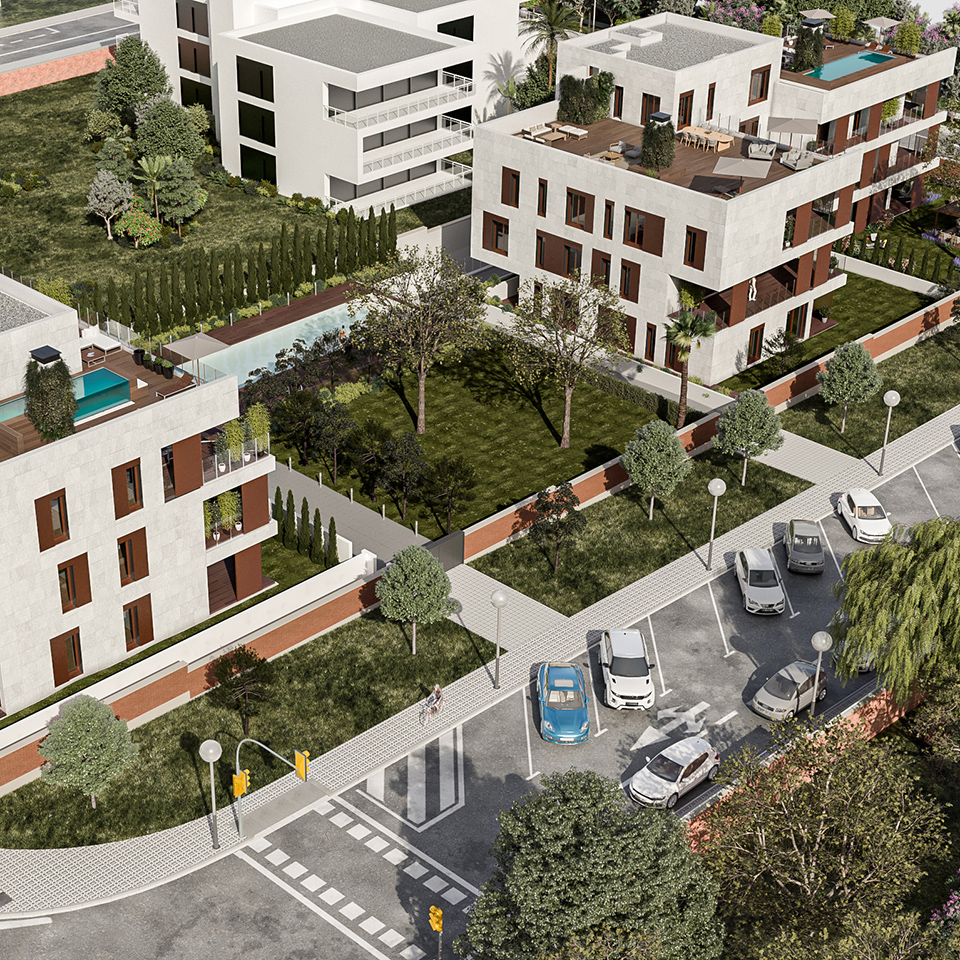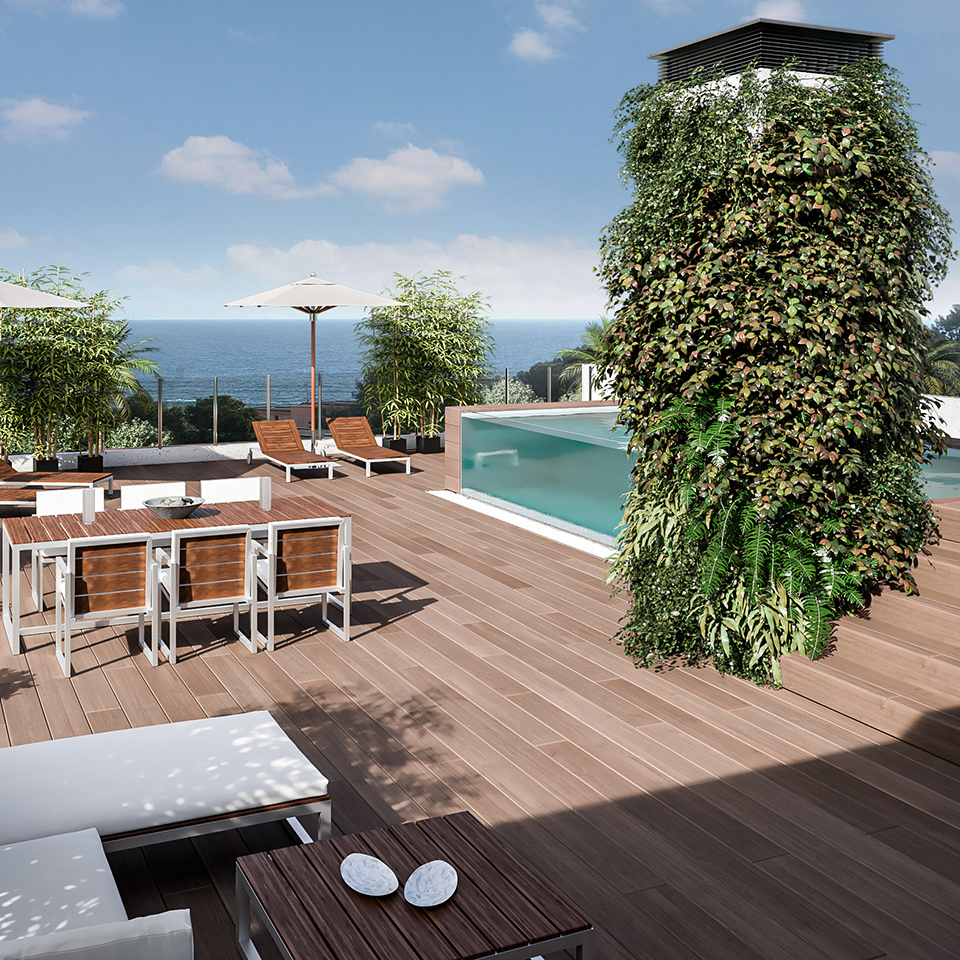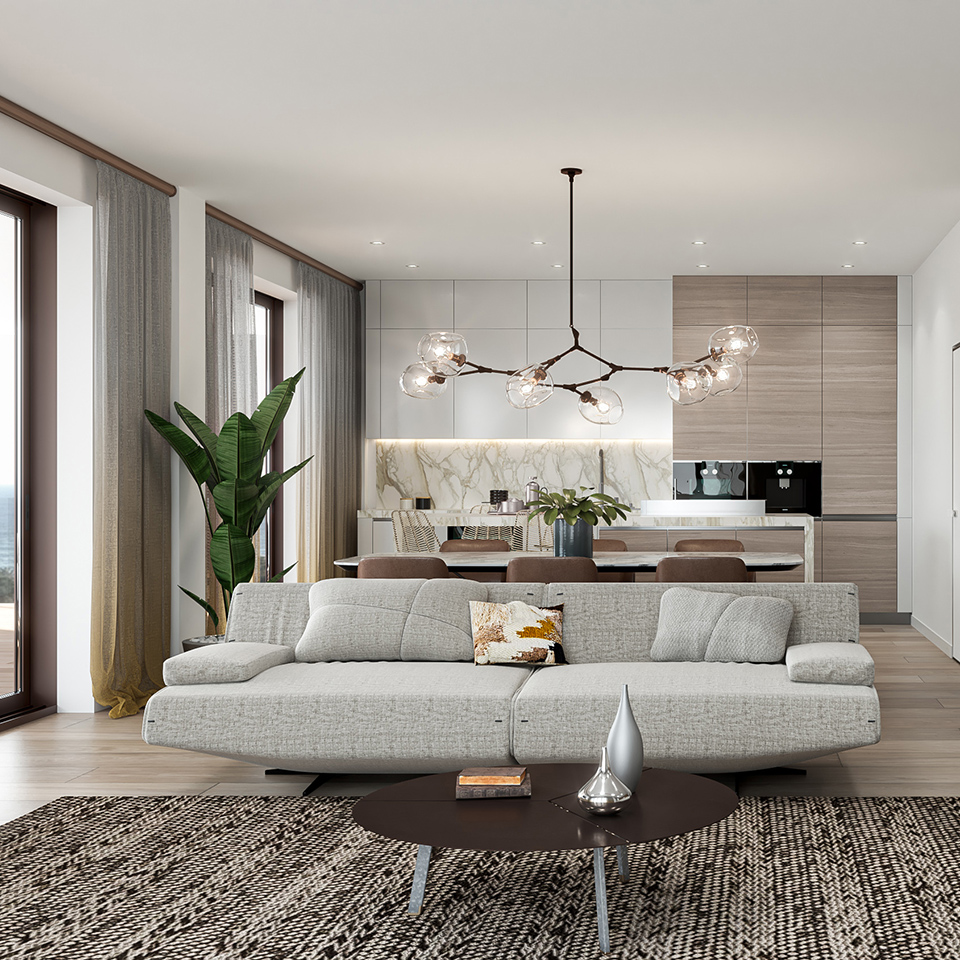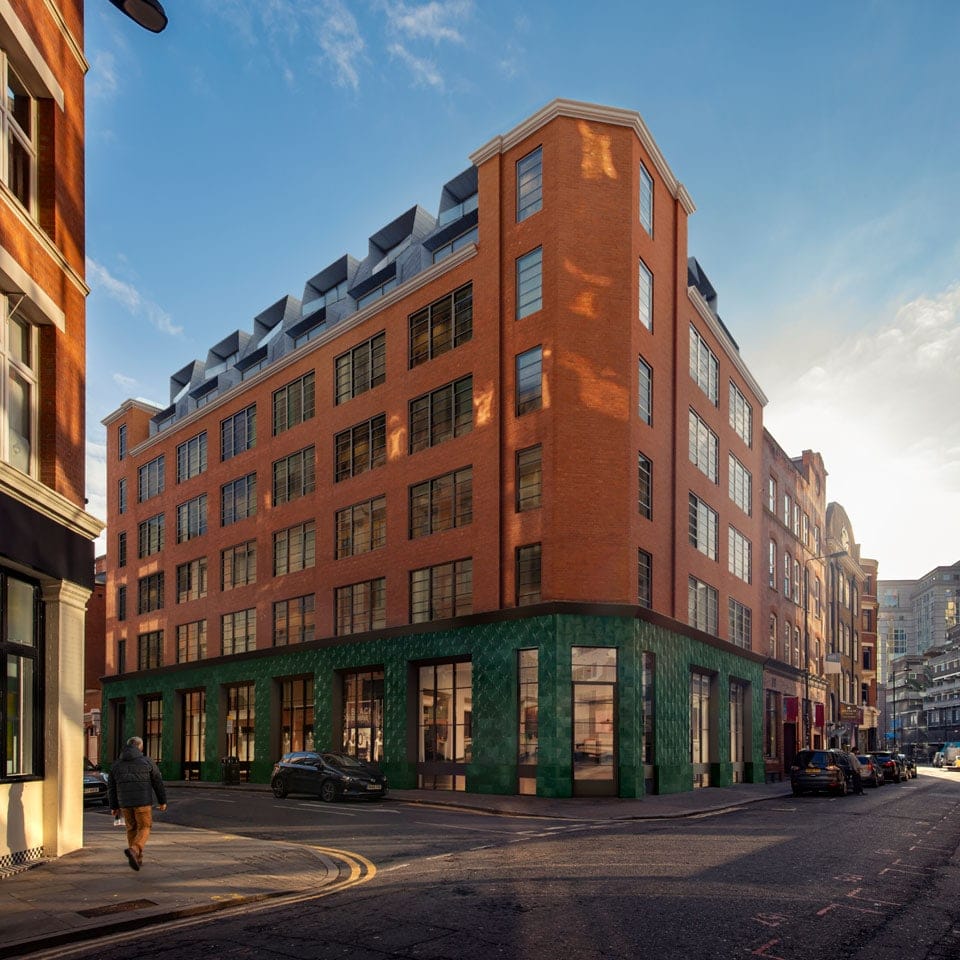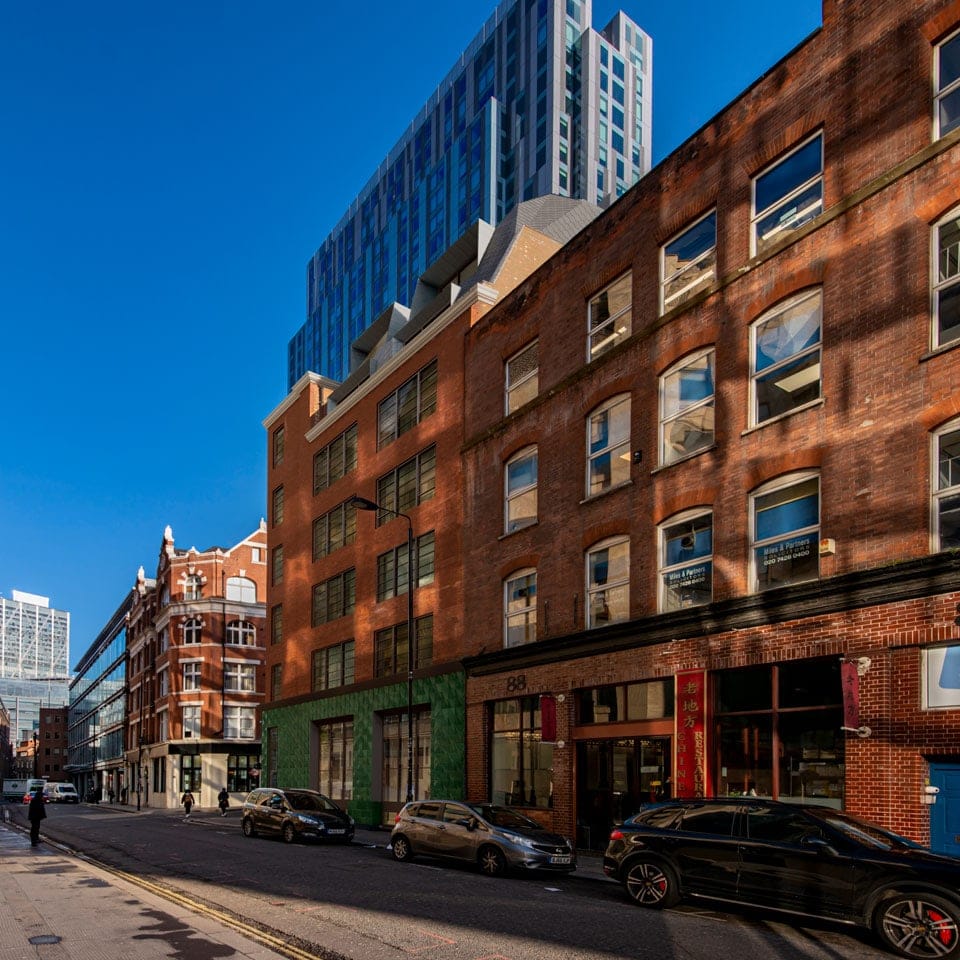 92 Middlesex Street,
London E1 7EZ
Description:
Found on the fringes of The City of London, and only a three-minute walk from Liverpool Street Station, 92 Middlesex proudly belongs in our portfolio of leisure projects since its acquisition in February 2019. Redeveloped into a design-led aparthotel, it features an elegant, historic façade and houses 107 bespoke studios and one bed suites.
Designed with modern living and travel in mind, Middlesex Street will be operated by Wilde Aparthotels by Staycity when it opens, with the space comprising a grand reception area, café, and lounge. All of the luxurious suites include features such as fully equipped kitchens and Grohe rainfall showers.
Combined with the ease of hotel services such as a 24-hour reception, guest laundry, and weekly housekeeping, the enviable E1 location is at London's cultural heart, where a vibrant mix of artists and entrepreneurs rub shoulders to visit exhibitions, cutting-edge restaurants, and cultural landmarks.
Sqft: 33,000
Sqm: 3,036
21 & 25 Linden Gardens,
London W2 4HD
Description:
Stunning local shops, a thriving community, and supremely well-connected: Notting Hill has everything, including this collection of 19th-century buildings. Situated in a cul-de-sac immediately behind Notting Hill Gate, 21-25 Linden Gardens was transformed by the Glenwell Group into 46 studio and one-bed apartments.
The spacious, interior-designed living spaces of these impressive Victorian houses were elegantly refurbished in a contemporary style, with wood floors, exposed original brickwork, and modern joinery to give them a fresh edge.
Sqft: 13,104
Sqm: 1,206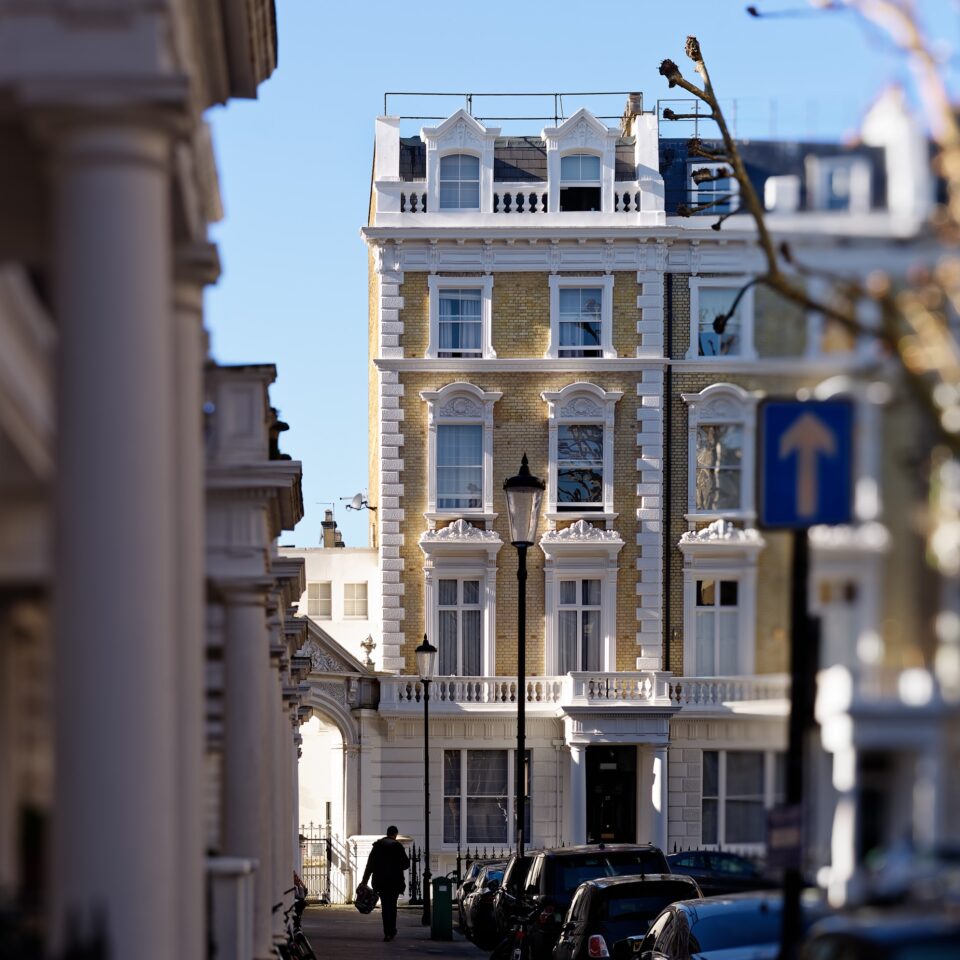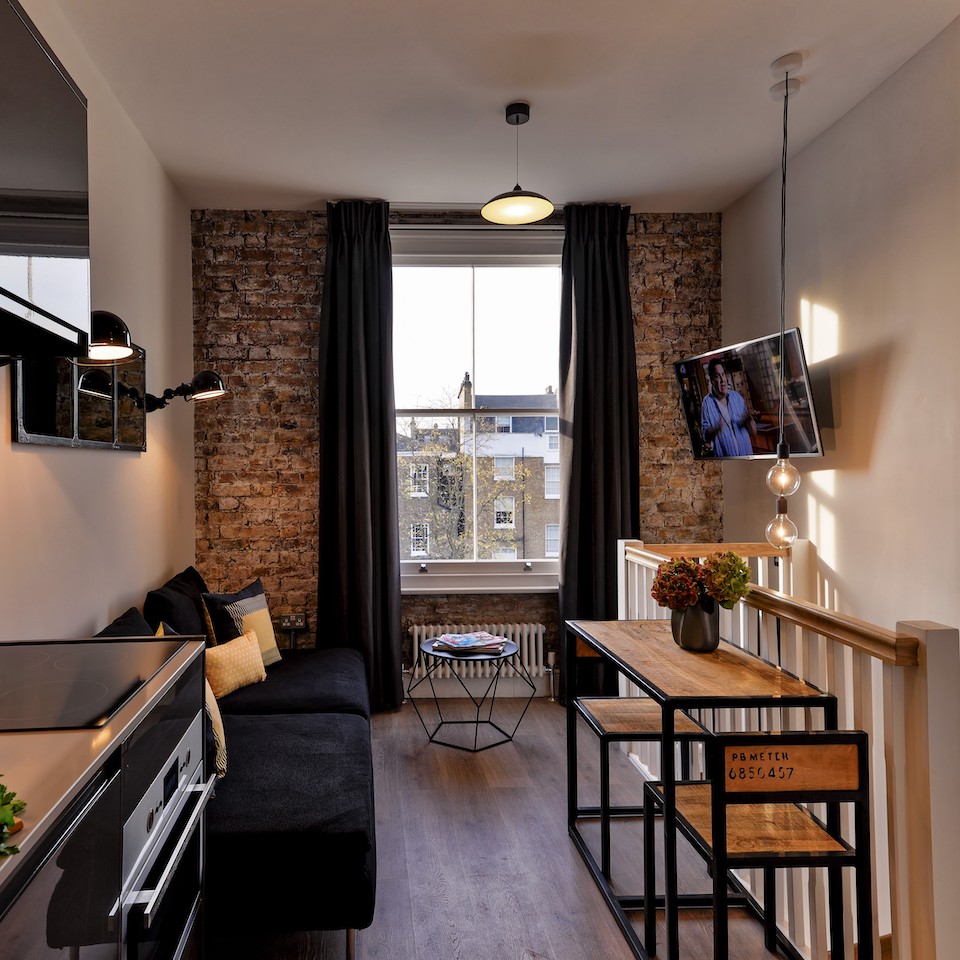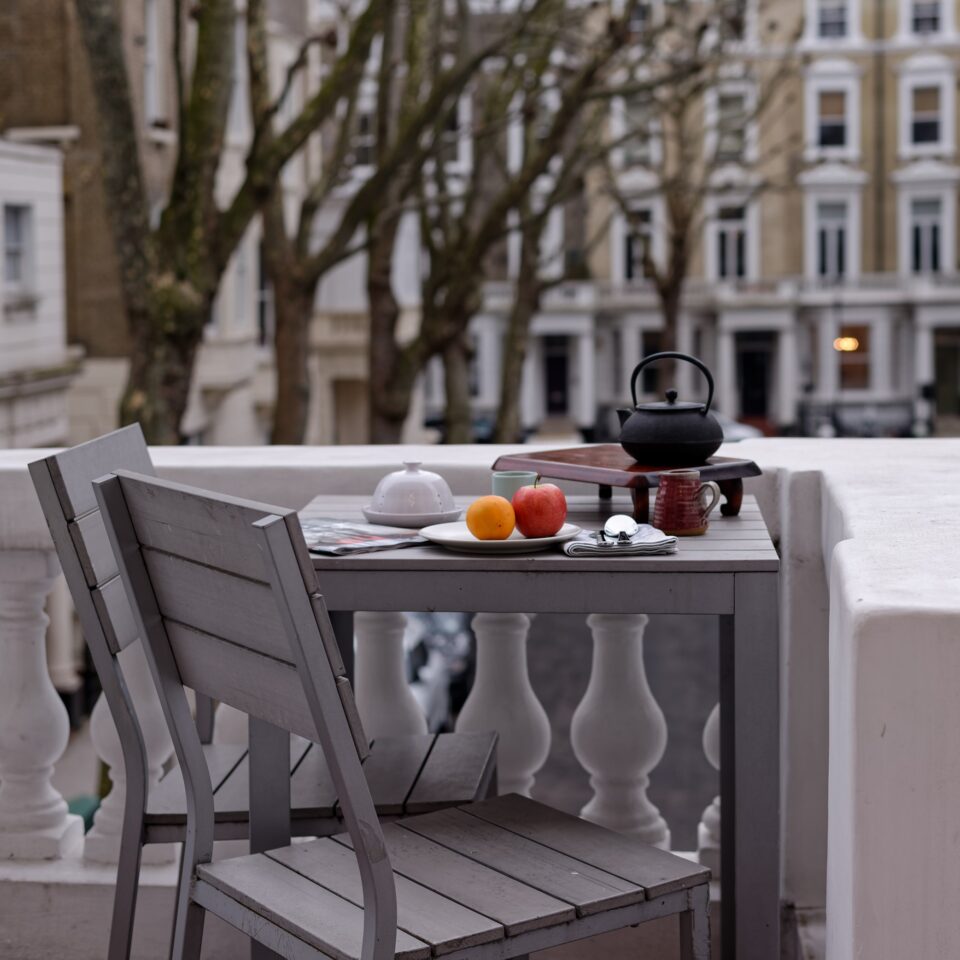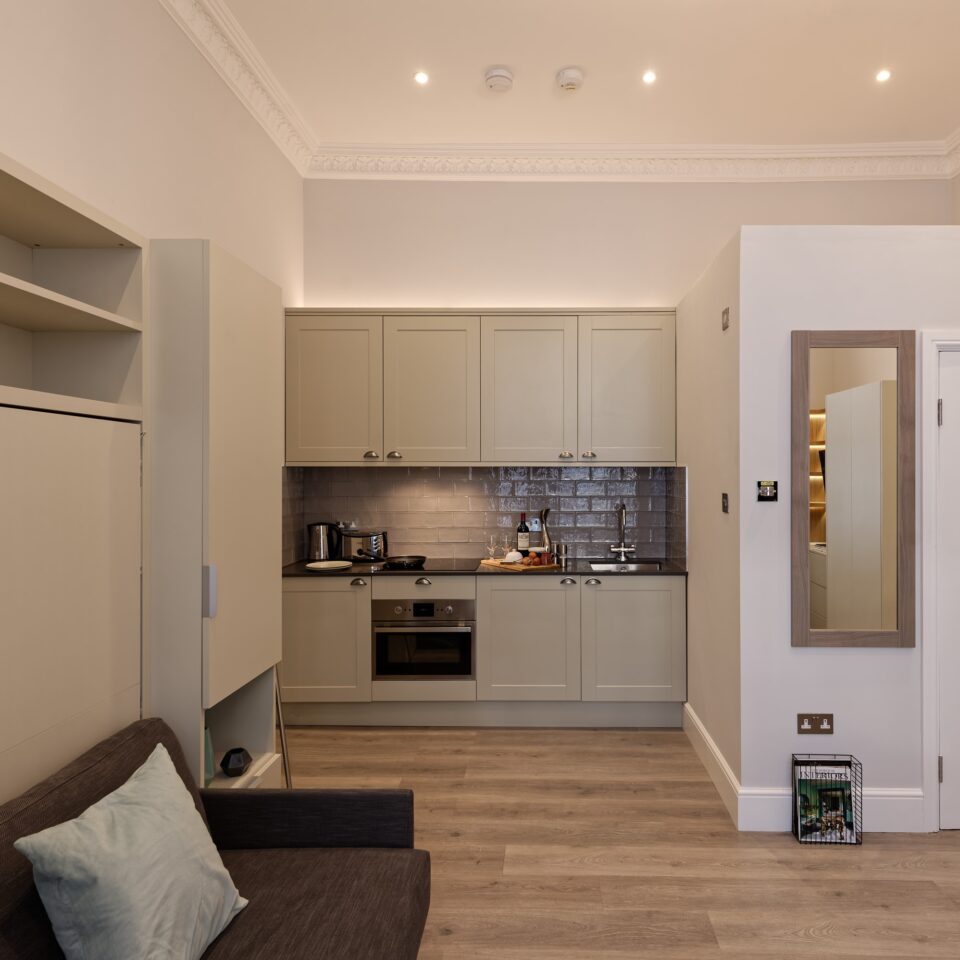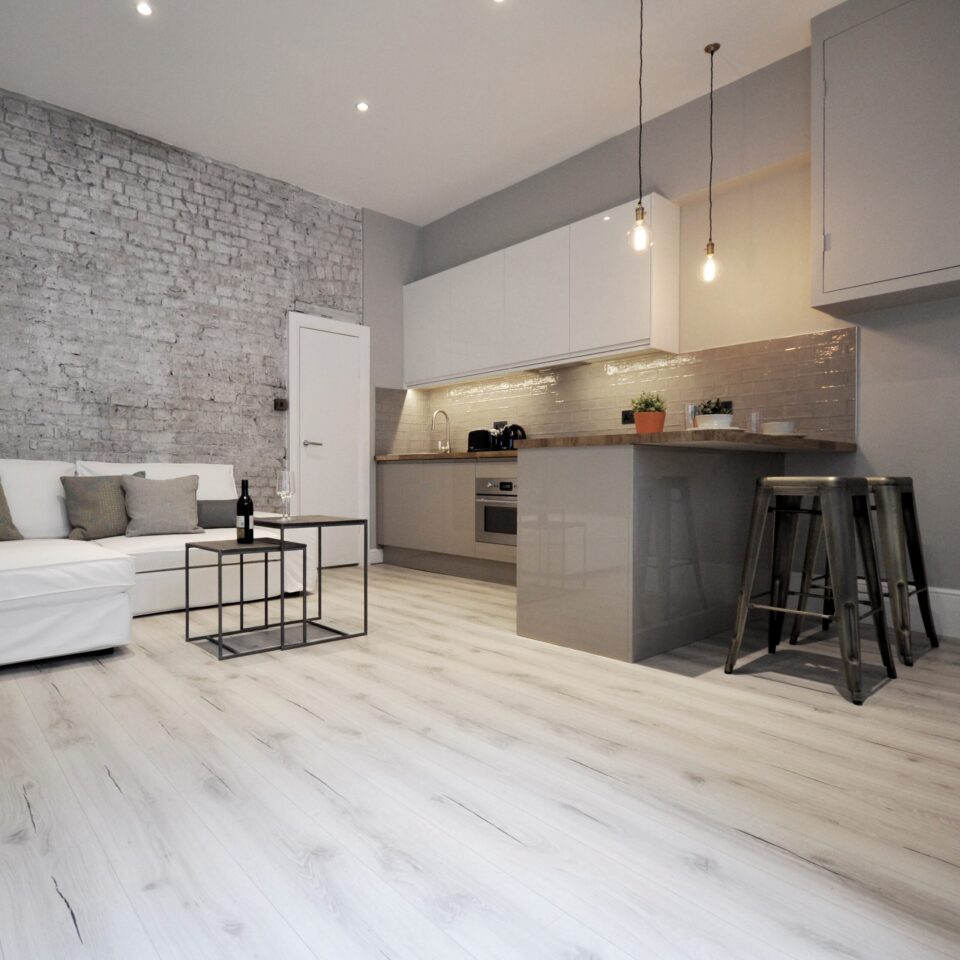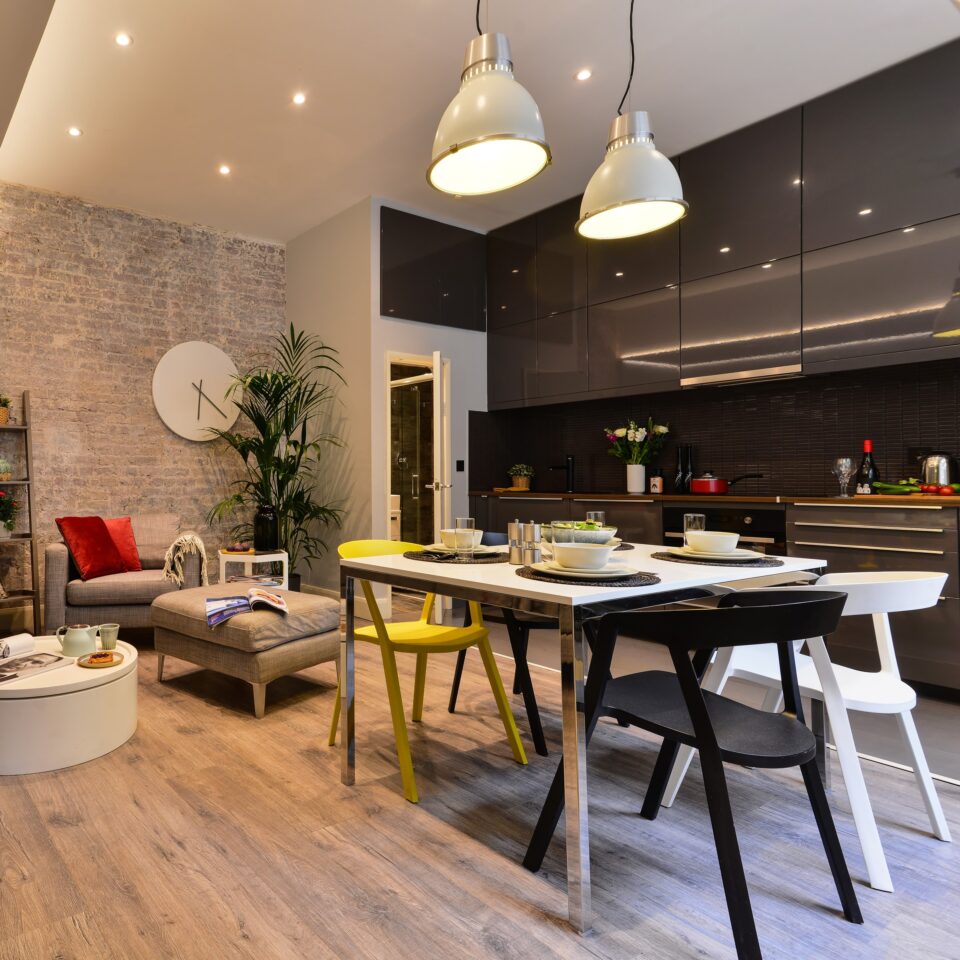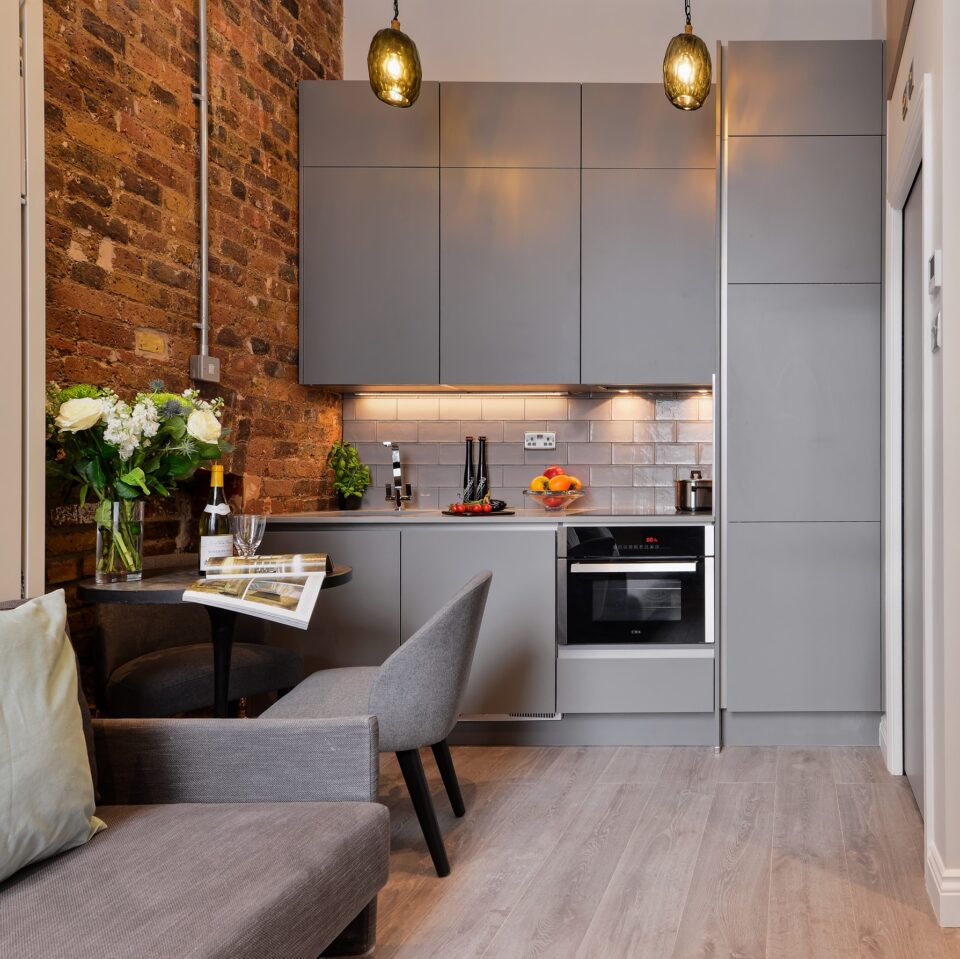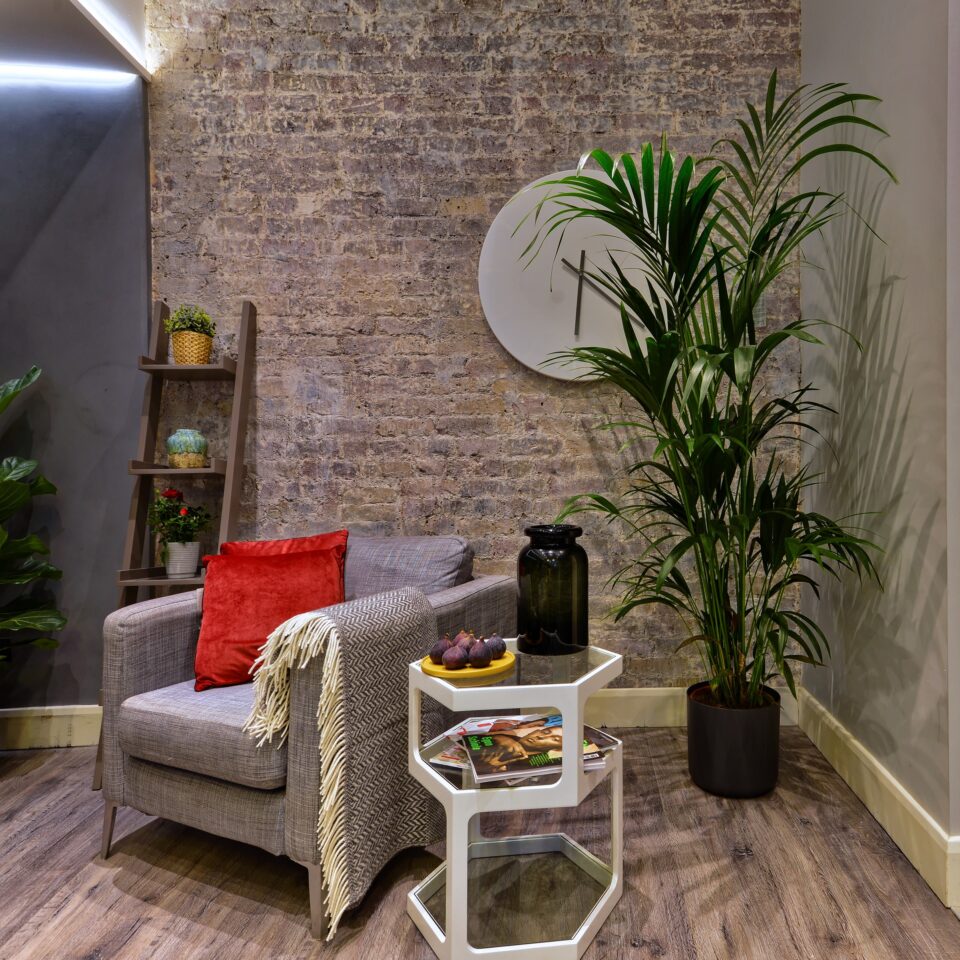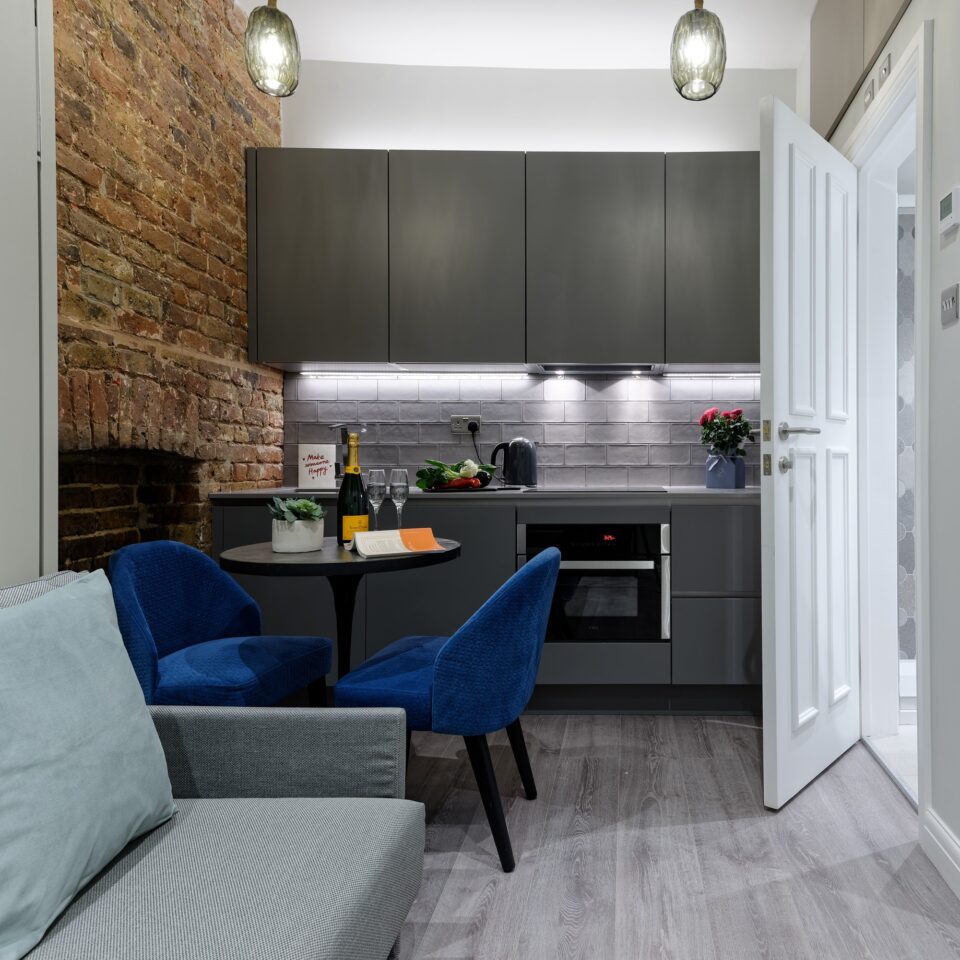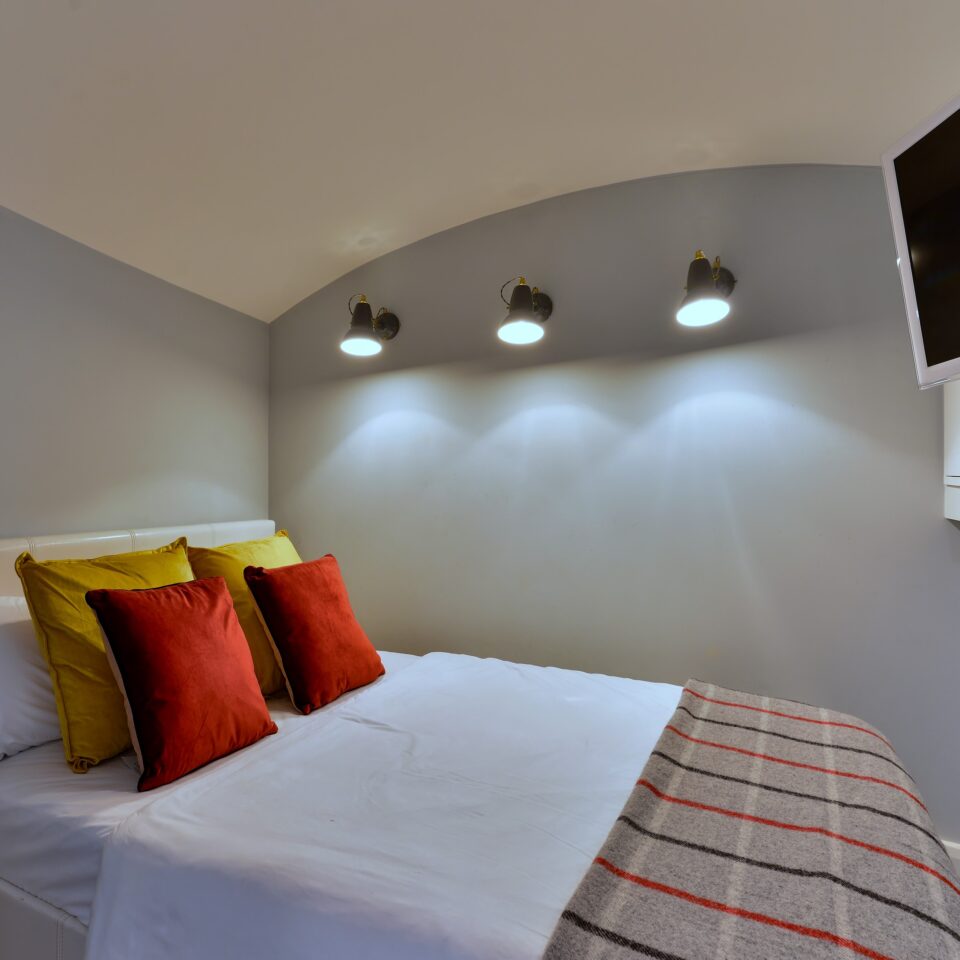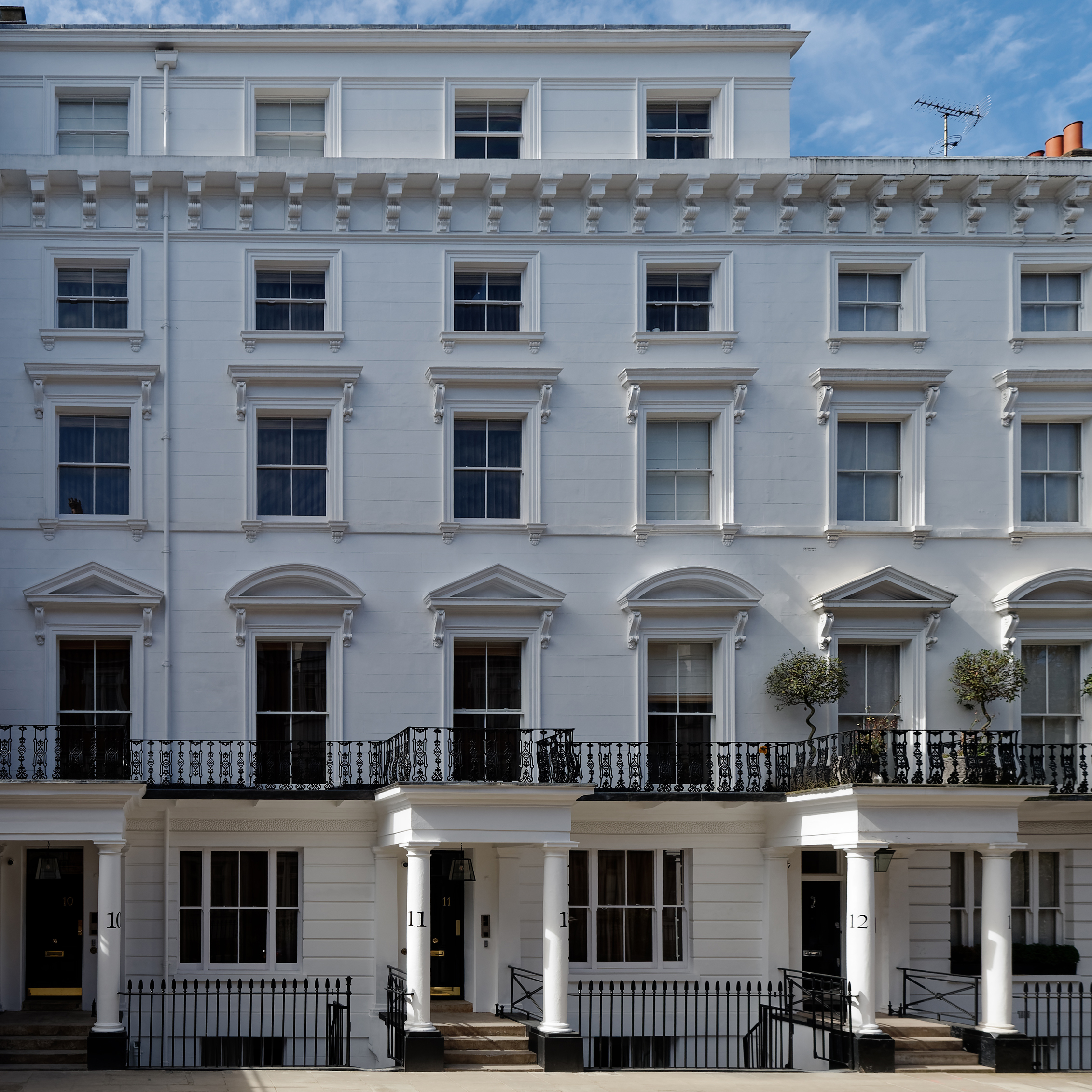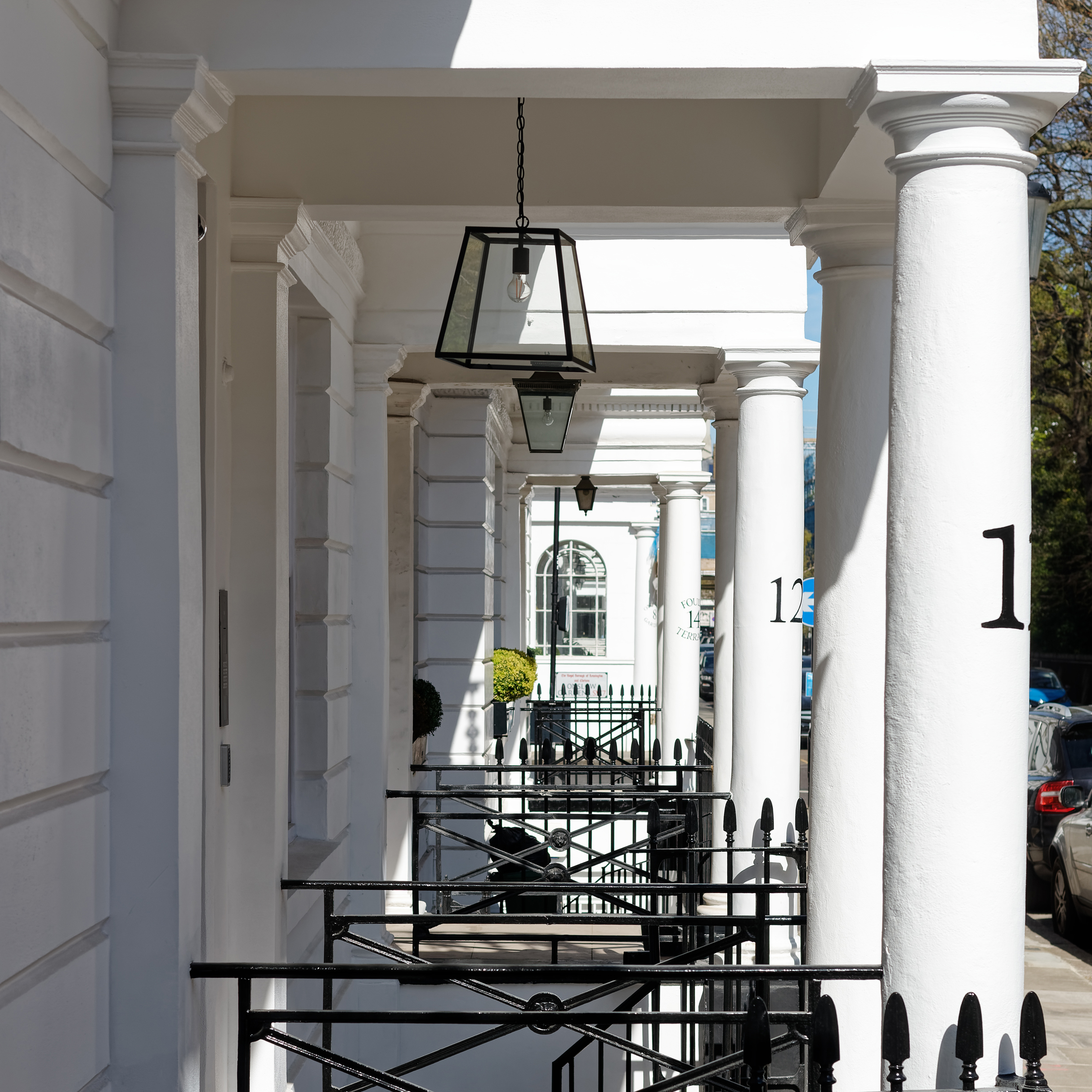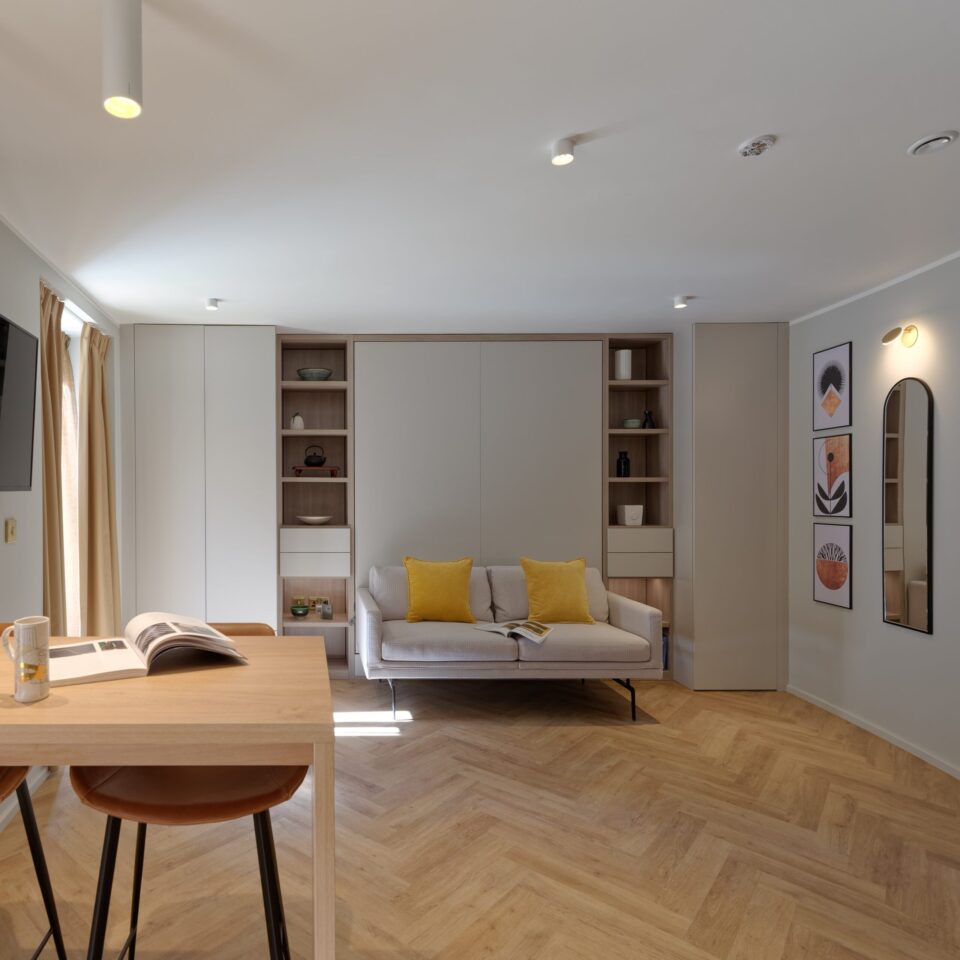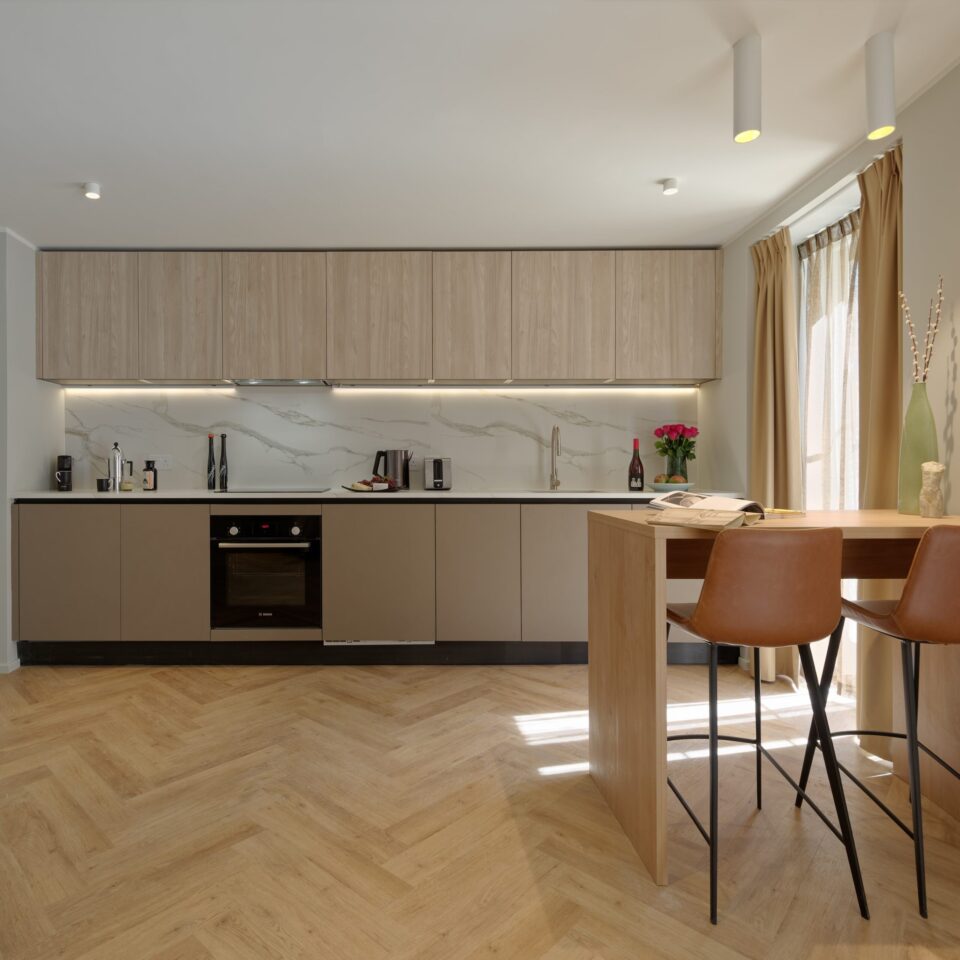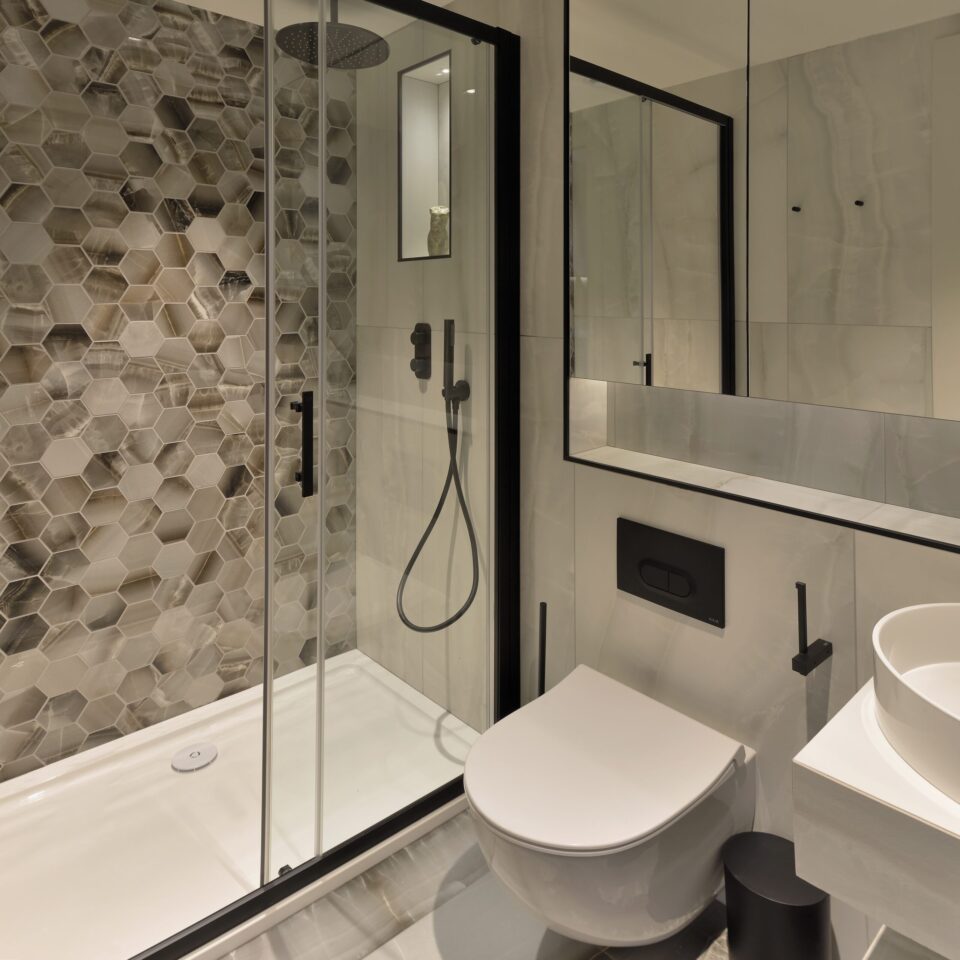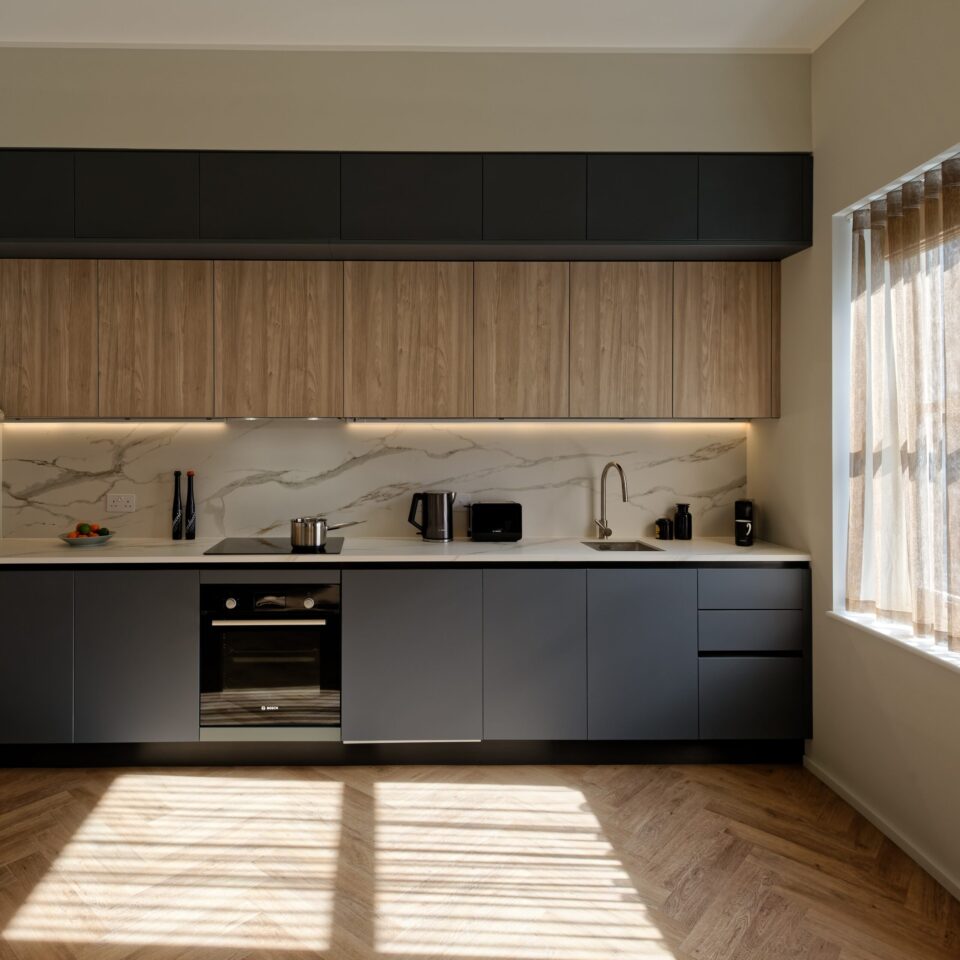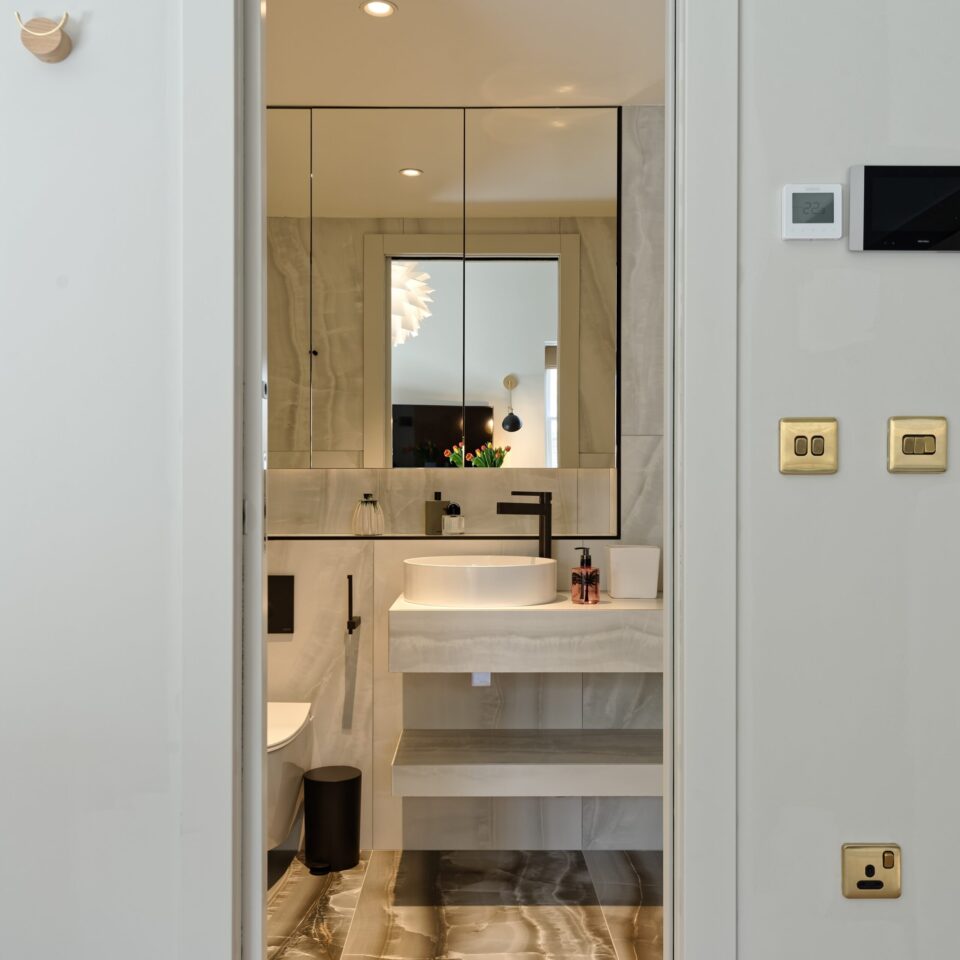 Foulis Terrace,
London SW7 3LZ
Description:
This elegant Grade II listed brick and stucco terrace constructed in the mid-19th Century was converted into 28 luxury apartments by the Glenwell Group, expanding our portfolio to include all-inclusive, residential apartments in a prime London location. Since the 1960's, it had been used to accommodate staff at the Royal Brompton Hospital. As a result, it was completely refurbished both outside and inside to prepare the space for separate residential apartments.
Located within the Royal Borough of Kensington and Chelsea, and within the Thurloe Estate and Smiths Charity Conservation Area, Foulis Terrace is found in an area known for its beautiful residential garden squares. Within easy walking distance of South Kensington Underground Station, it has world-class restaurants nearby, as well as Sloane Street, known internationally for its luxury retail opportunities.
Sqft: 8,500
Sqm: 782
35 Nottingham Place,
London W1U 5LS
Description:
The Glenwell Group acquired this freehold period building in Marylebone in order to transform it into 31 elegant bedsits and studios. Situated over four floors, the spaces are tastefully furnished with custom-built joinery and curated to utilise the natural light from the building's large windows.
The apartments offer vibrant city living, just moments from both the world-renowned shops and restaurants of Marylebone High Street, as well as the refreshing beauty of Regent's Park. They are a five-minute walk to Baker Street station and an 8-minutes walk to the vast possibilities of Oxford Street and the West End.
Sqft: 6,726
Sqm: 619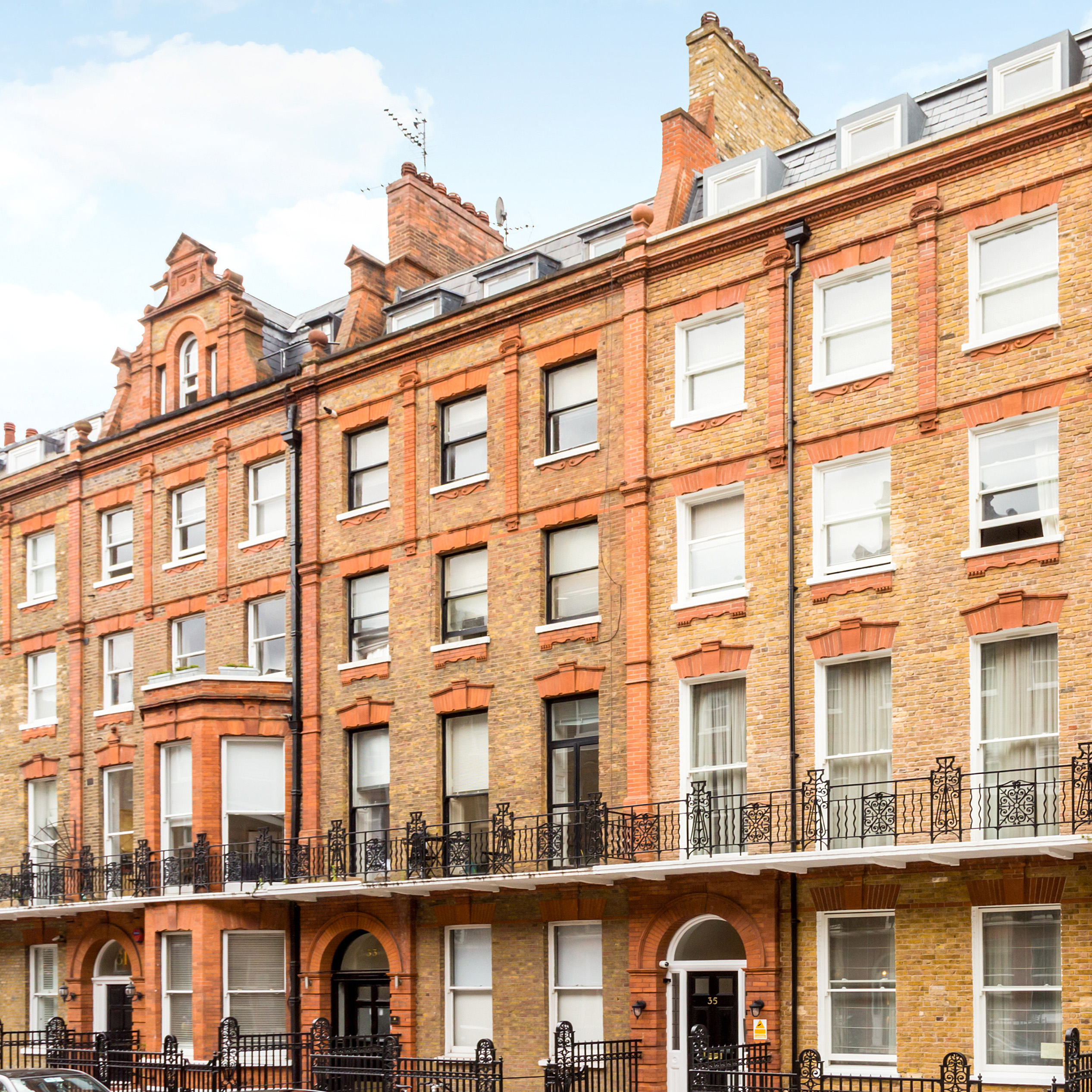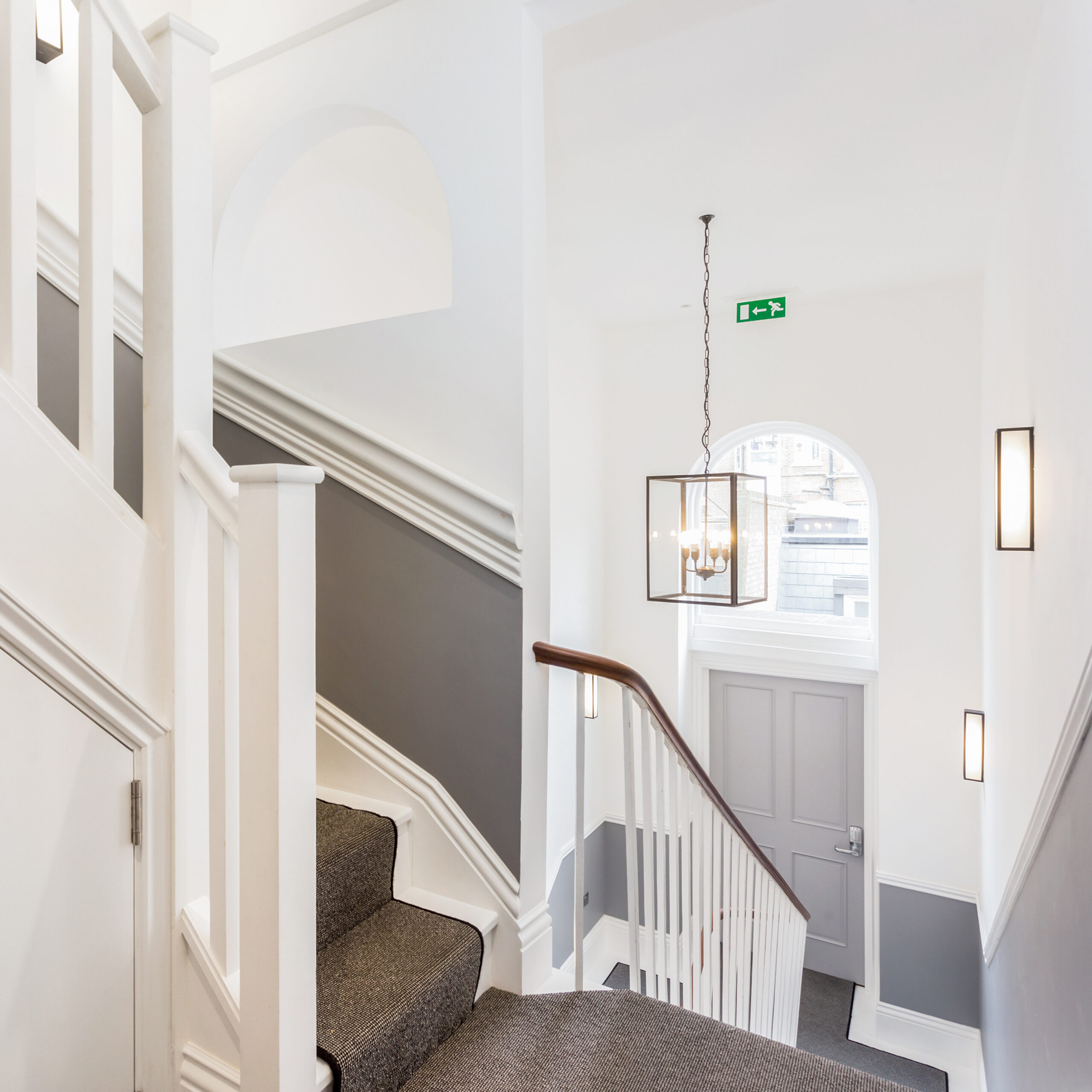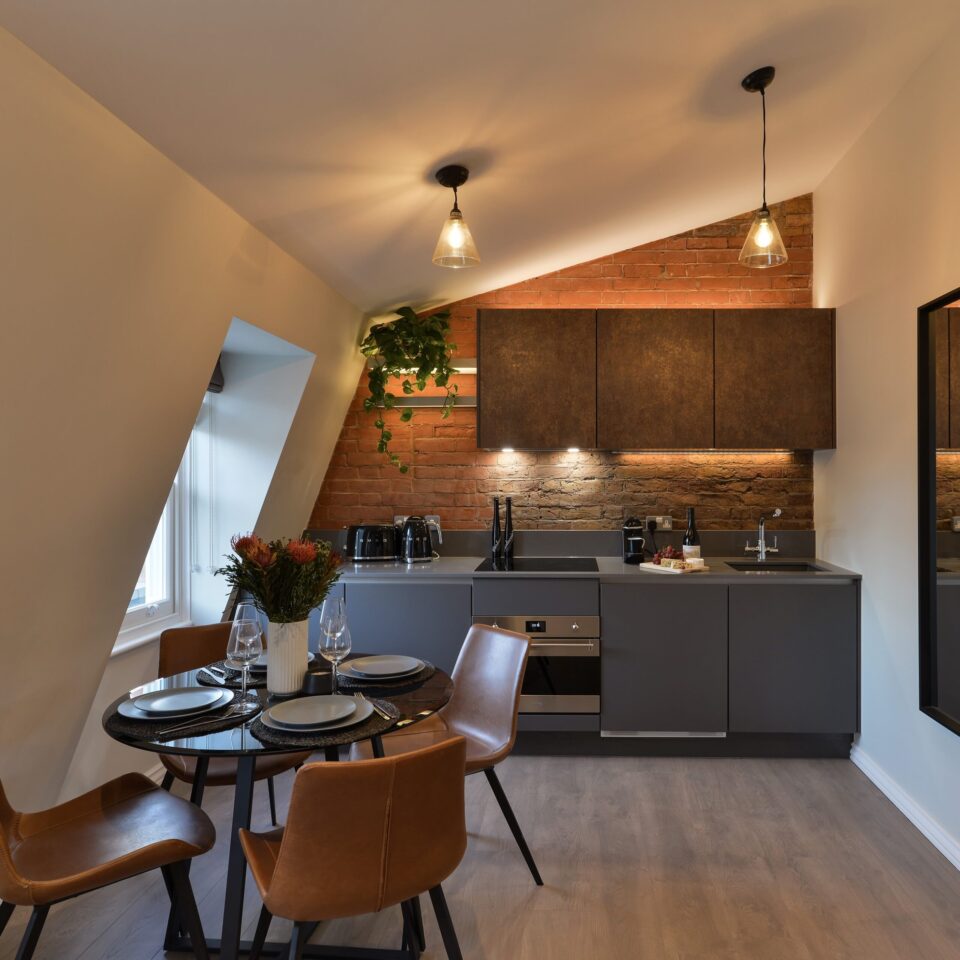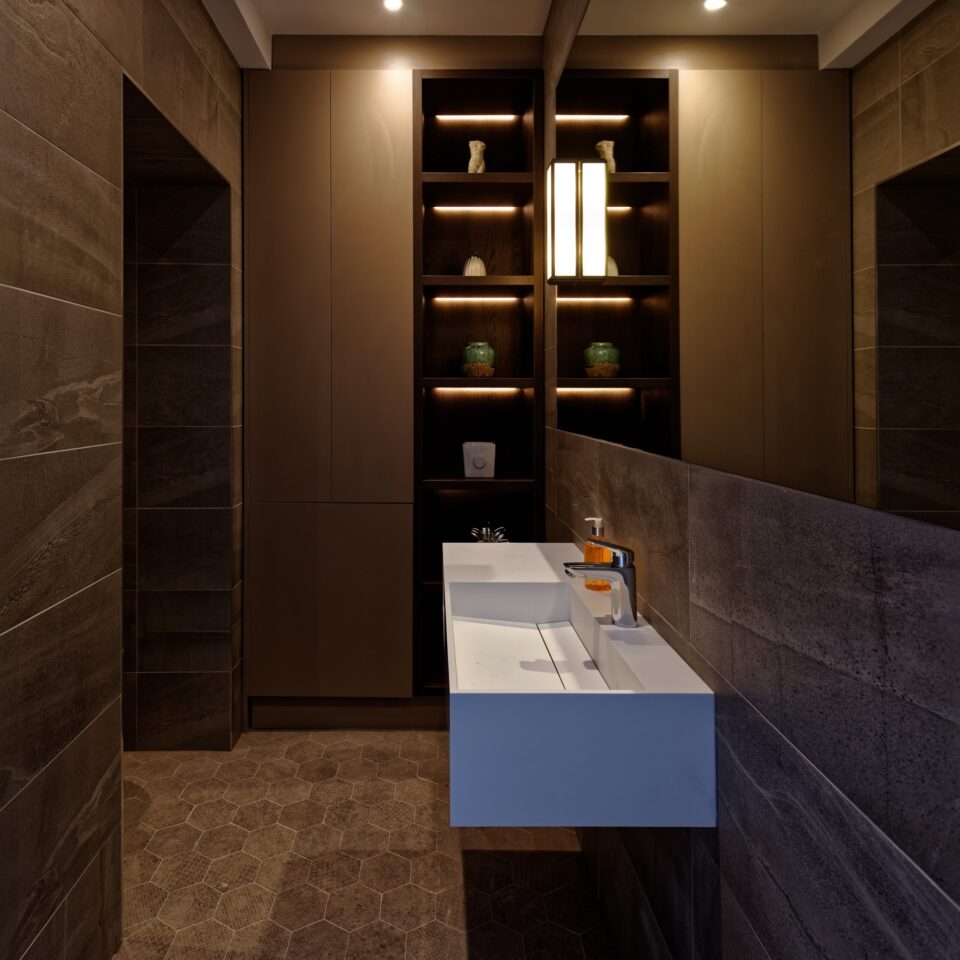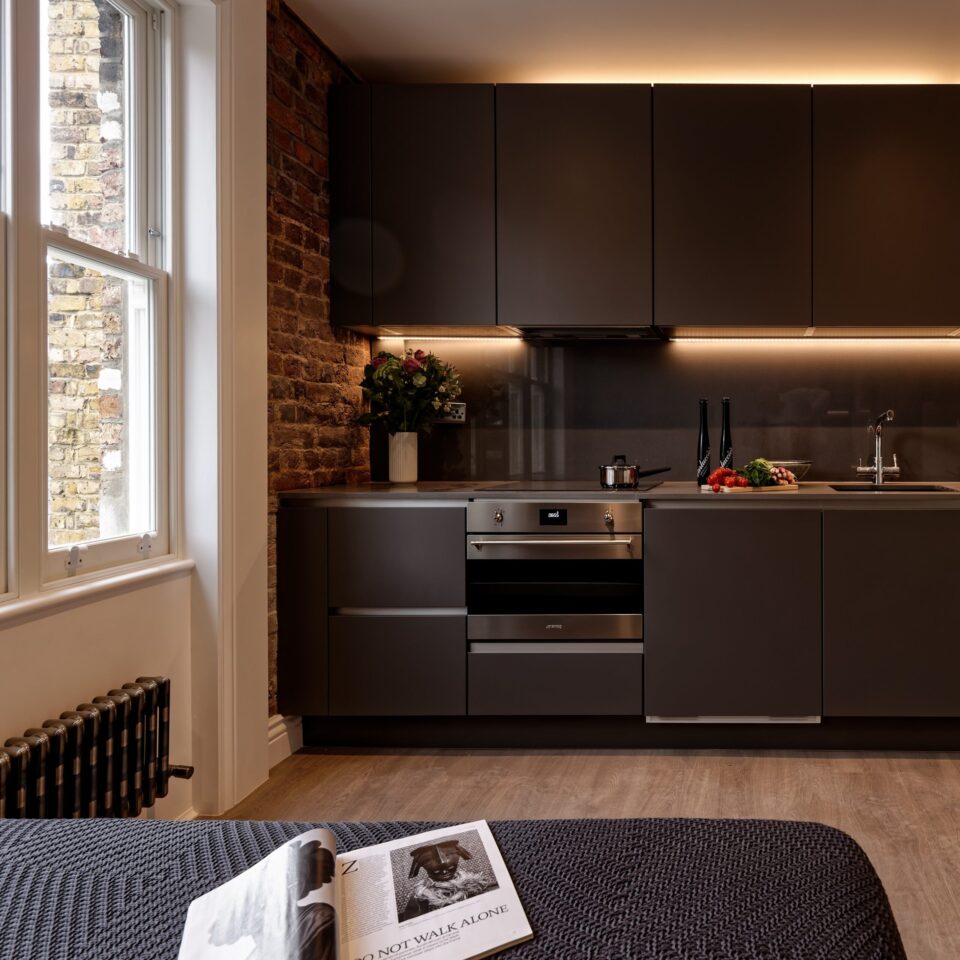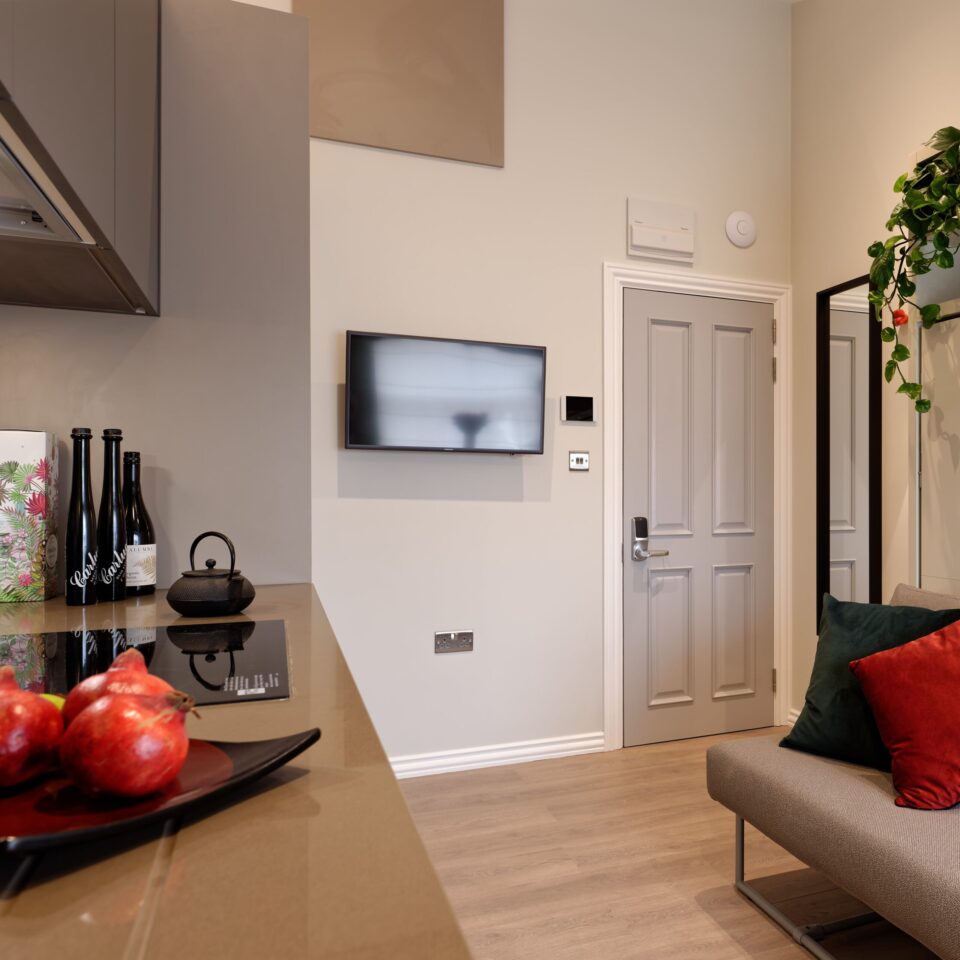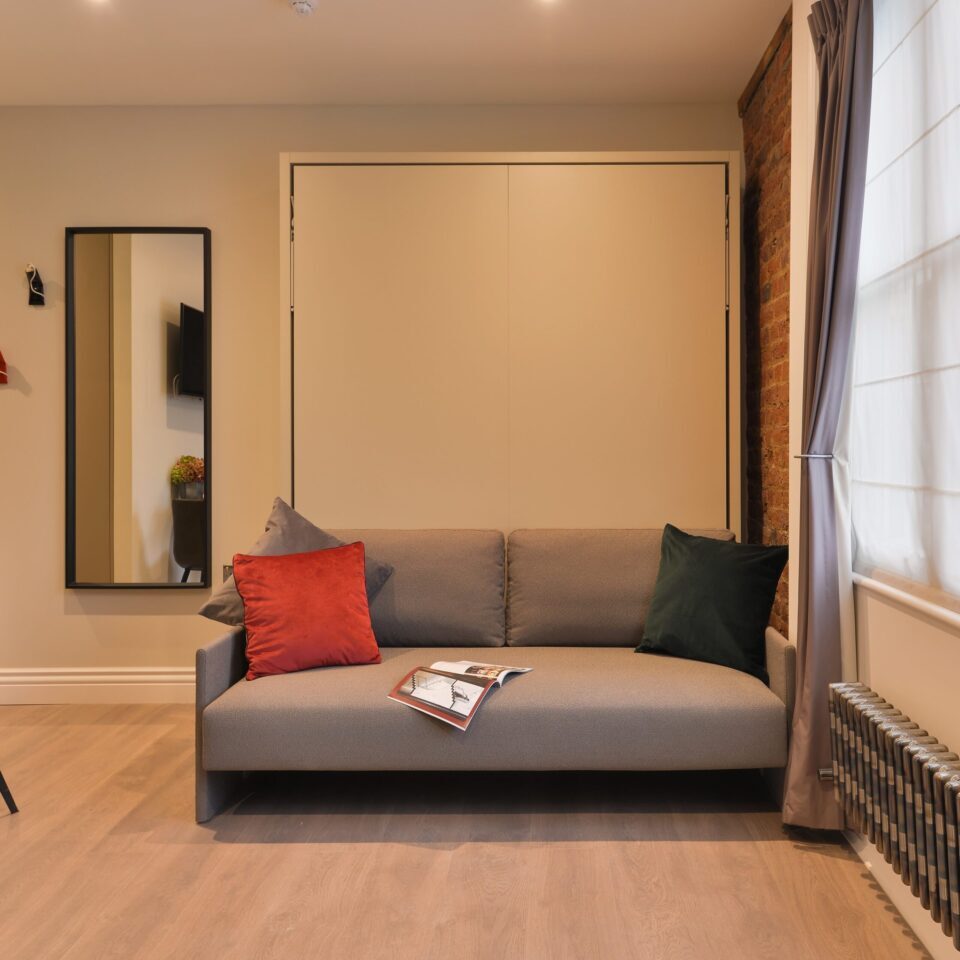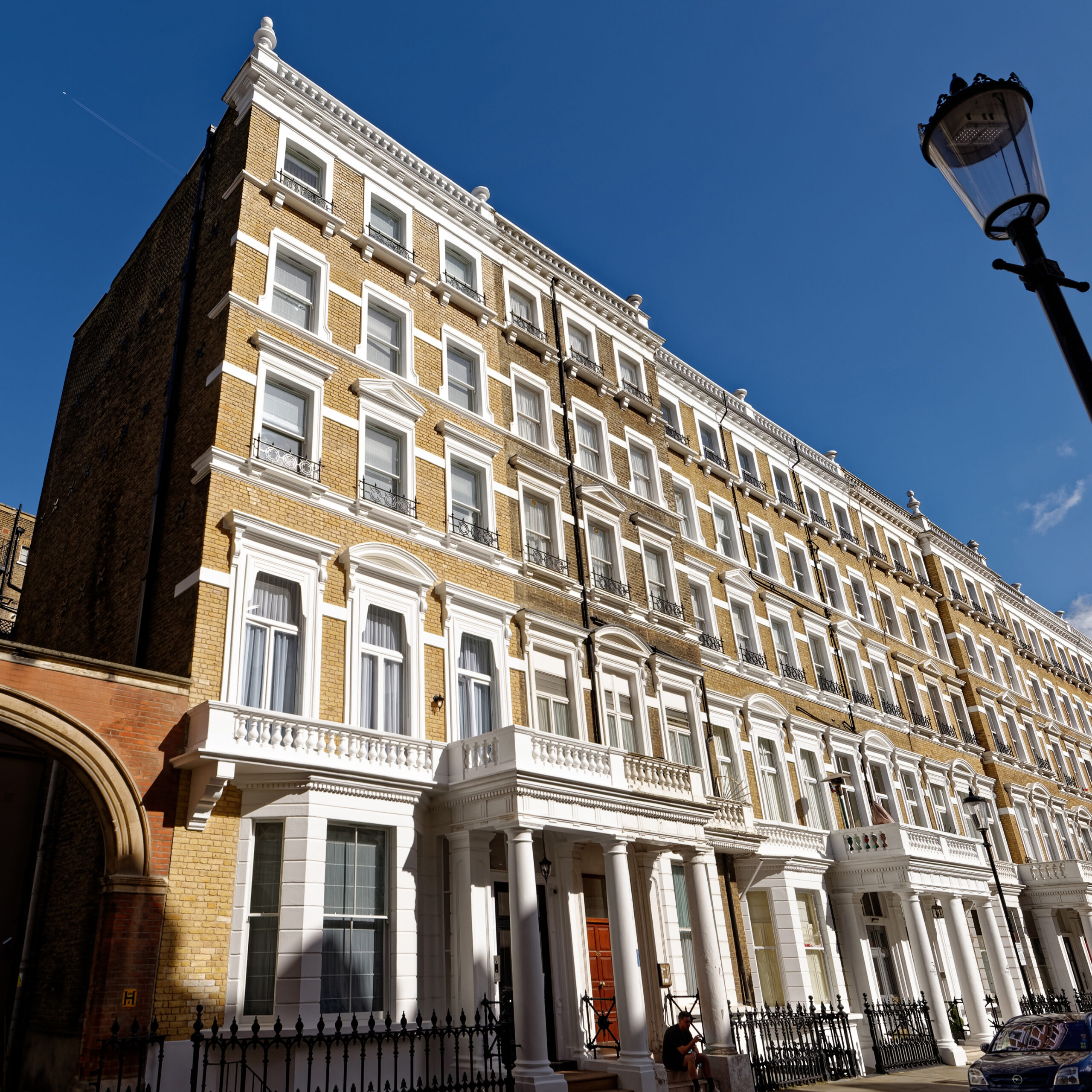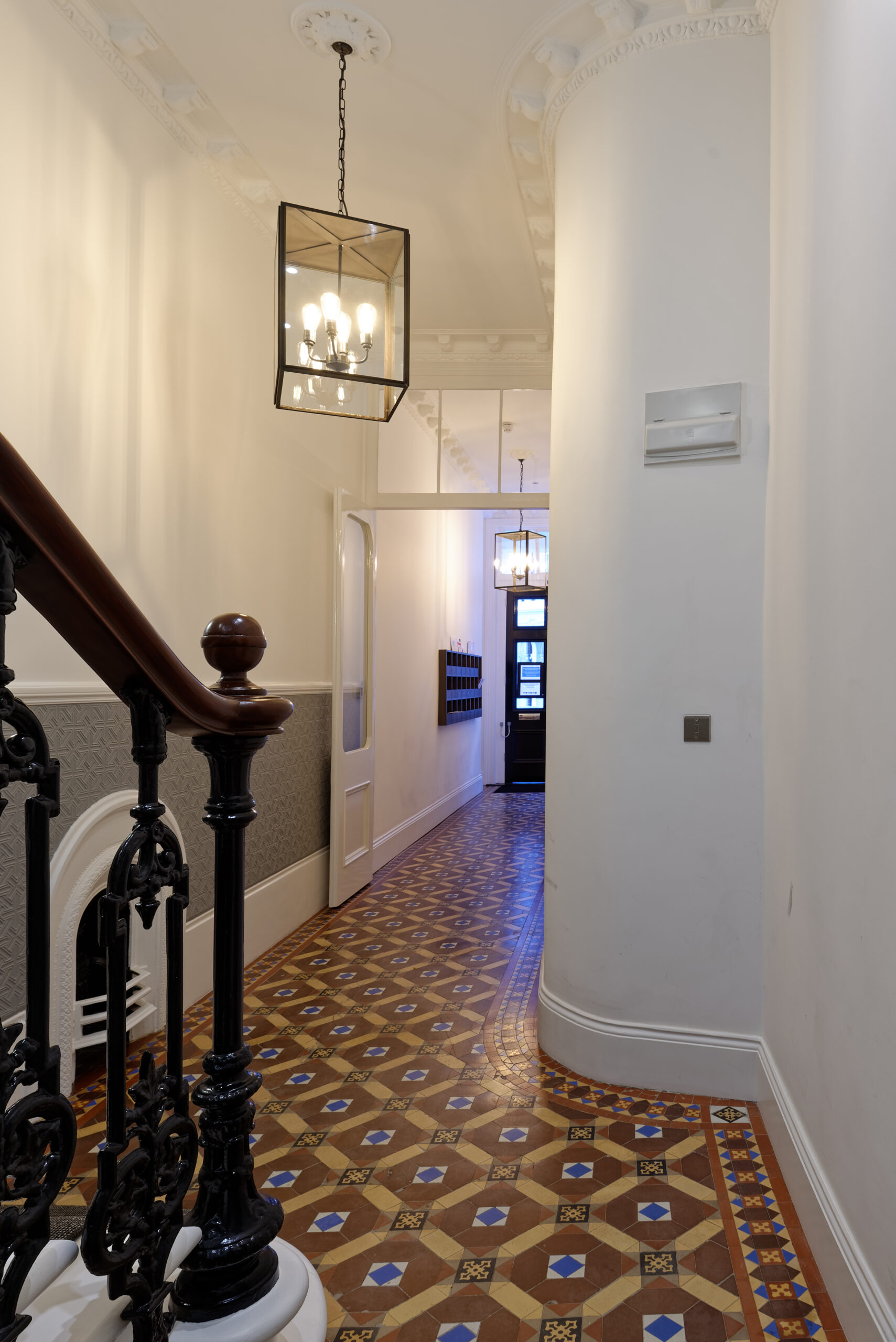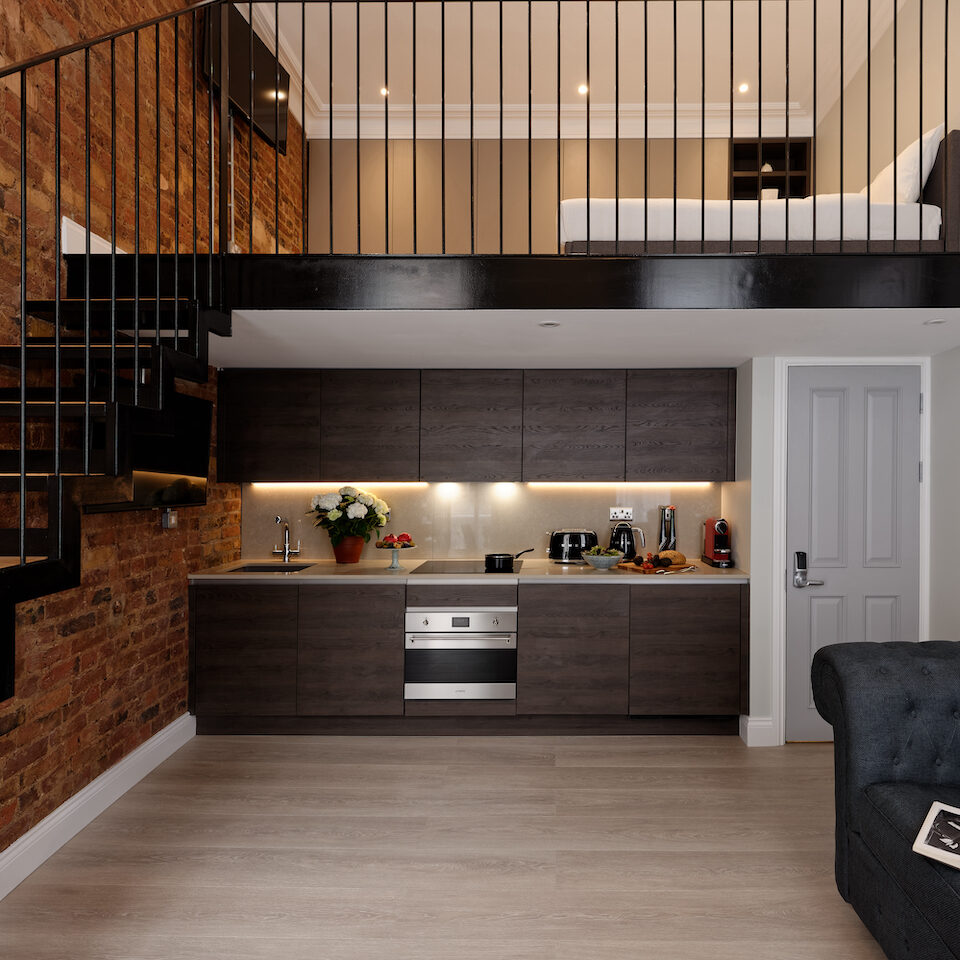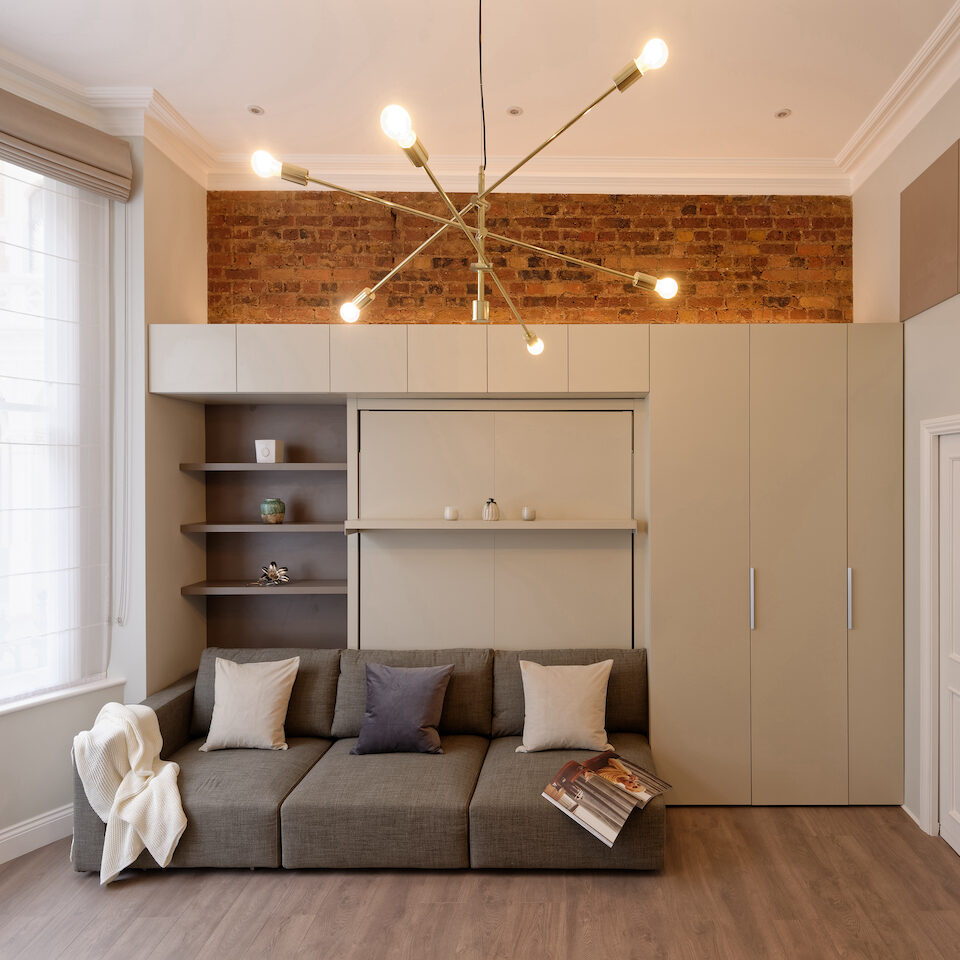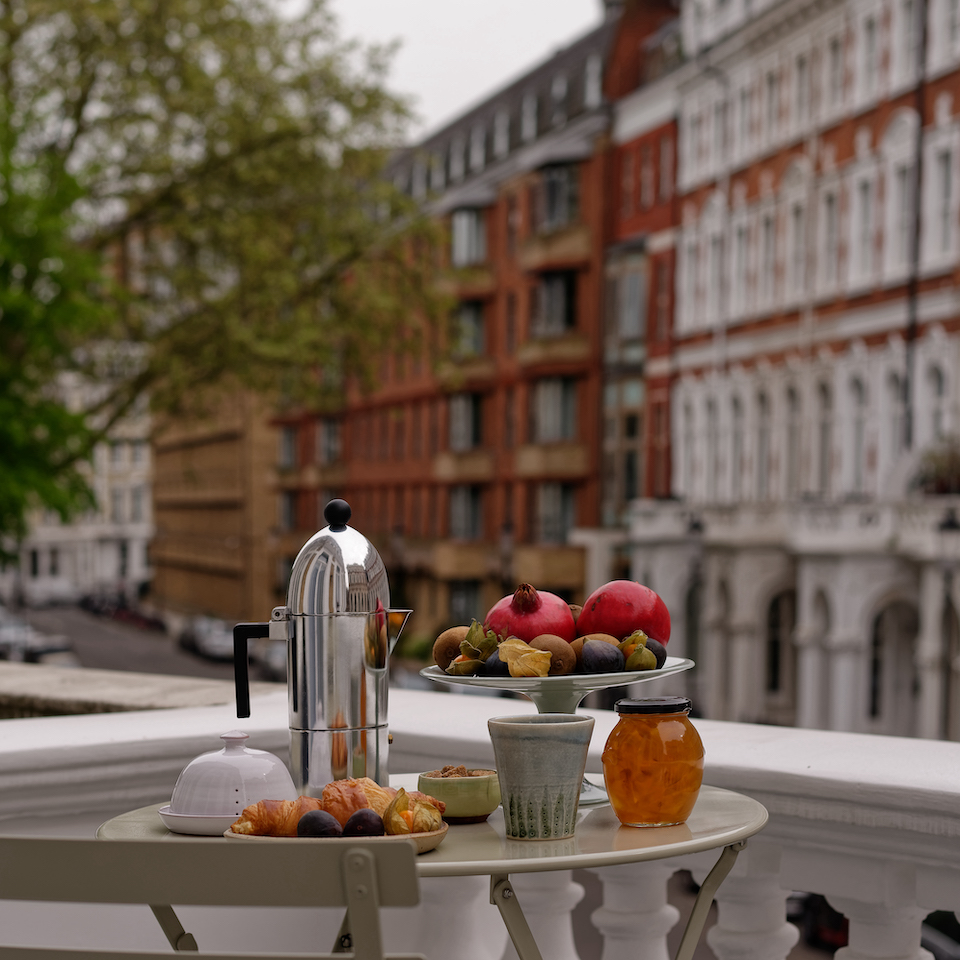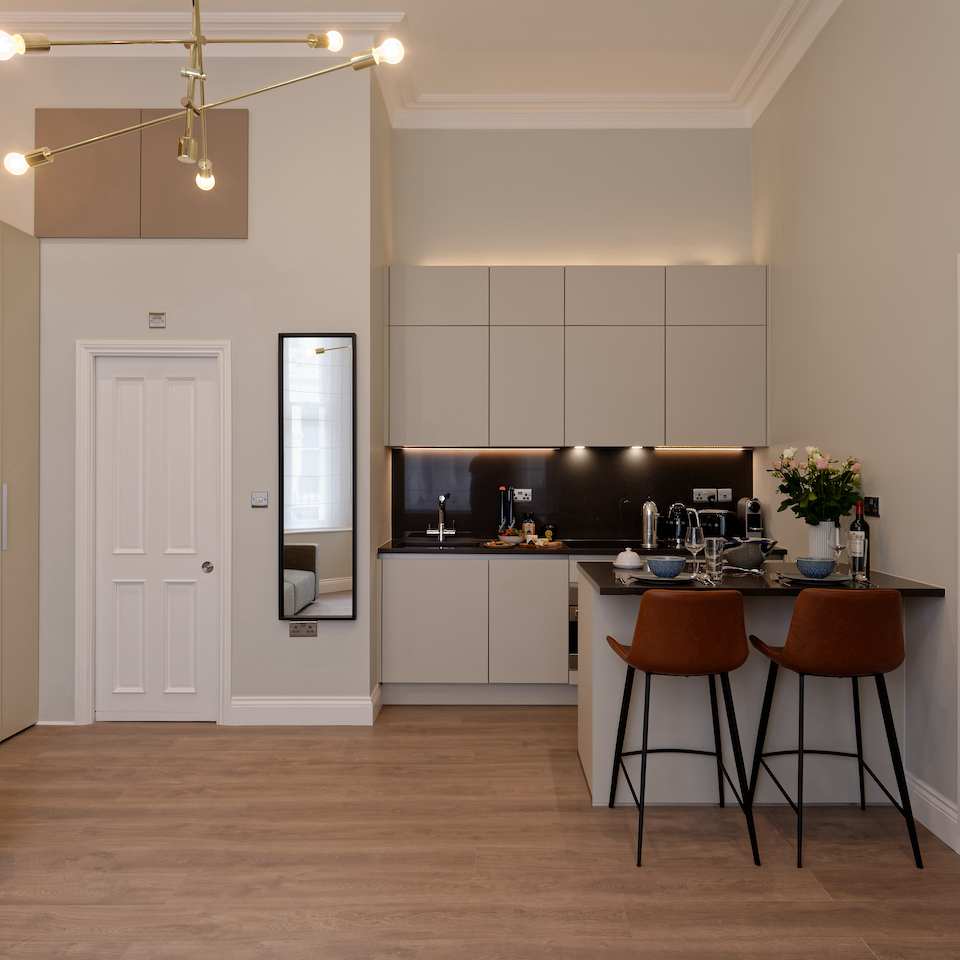 37 Emperor's Gate,
London SW7 4HJ
Description:
Museums, iconic London landmarks, and world-class galleries: Emperor's Gate is located a few steps away from many of London's rich cultural highlights. Built in the 1870's style synonymous with South Kensington, this Victorian period building boasts a gothic charm with traditional brick walling, porticoes, and columns.
After acquiring Emperor's Gate, the Glenwell Group refurbished both the exterior and interiors, transforming the house into 22 sophisticated studios and comfortable one-bed apartments situated over four floors.
Refurbished to a high standard, the thoughtful designs utilise exposed brickwork and wood floors to create a homely warmth, while bespoke joinery and atmospheric lighting drive their contemporary feel. Found just off of Gloucester Road – about a 3-minute walk to Gloucester Road underground station – it is also within walking distance of Hyde Park and Harrods.
Sqft: 6,098
Sqm: 561
71 Linden Gardens,
London W2 4HJ
Description:
Located in the inimitable Notting Hill within the Royal Borough of Kensington and Chelsea, Linden Gardens forms part of the Pembridge Conservation area and was originally built in the 1870s as an individual home.
Entirely reconfigured and refurbished by the Glenwell Group, the striking Victorian property set over four floors was transformed into 22 studios and one-bed apartments. It has a quintessential London brick façade, while the interiors showcase a contemporary style refurbished with wood floors, exposed original brickwork, and tailor-fit joinery.
As one of London's most desirable residential locations, Notting Hill has excellent transport links, the famous Portobello Road just around the corner, and the nearby green space of Kensington Gardens.
Sqft: 6,069
Sqm: 558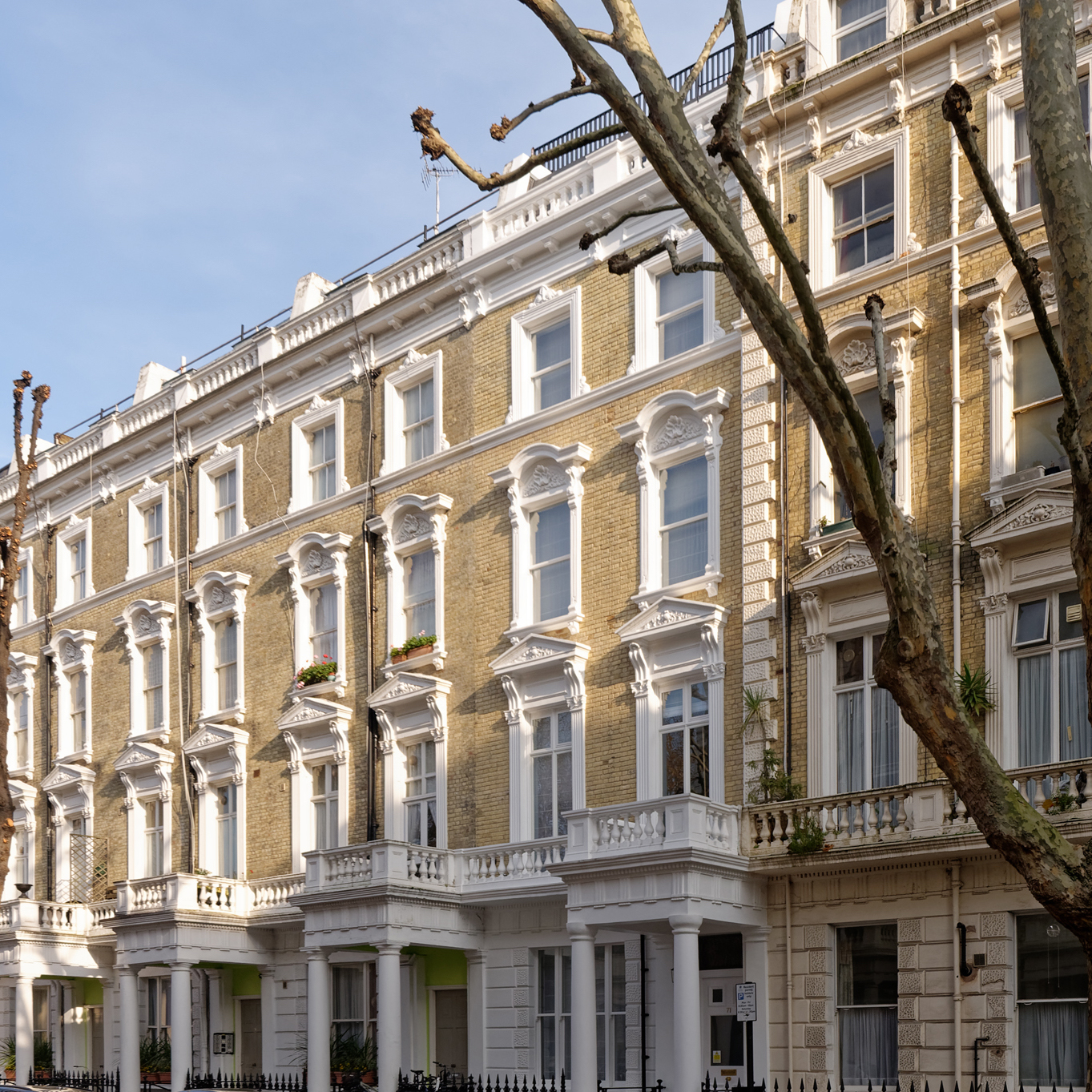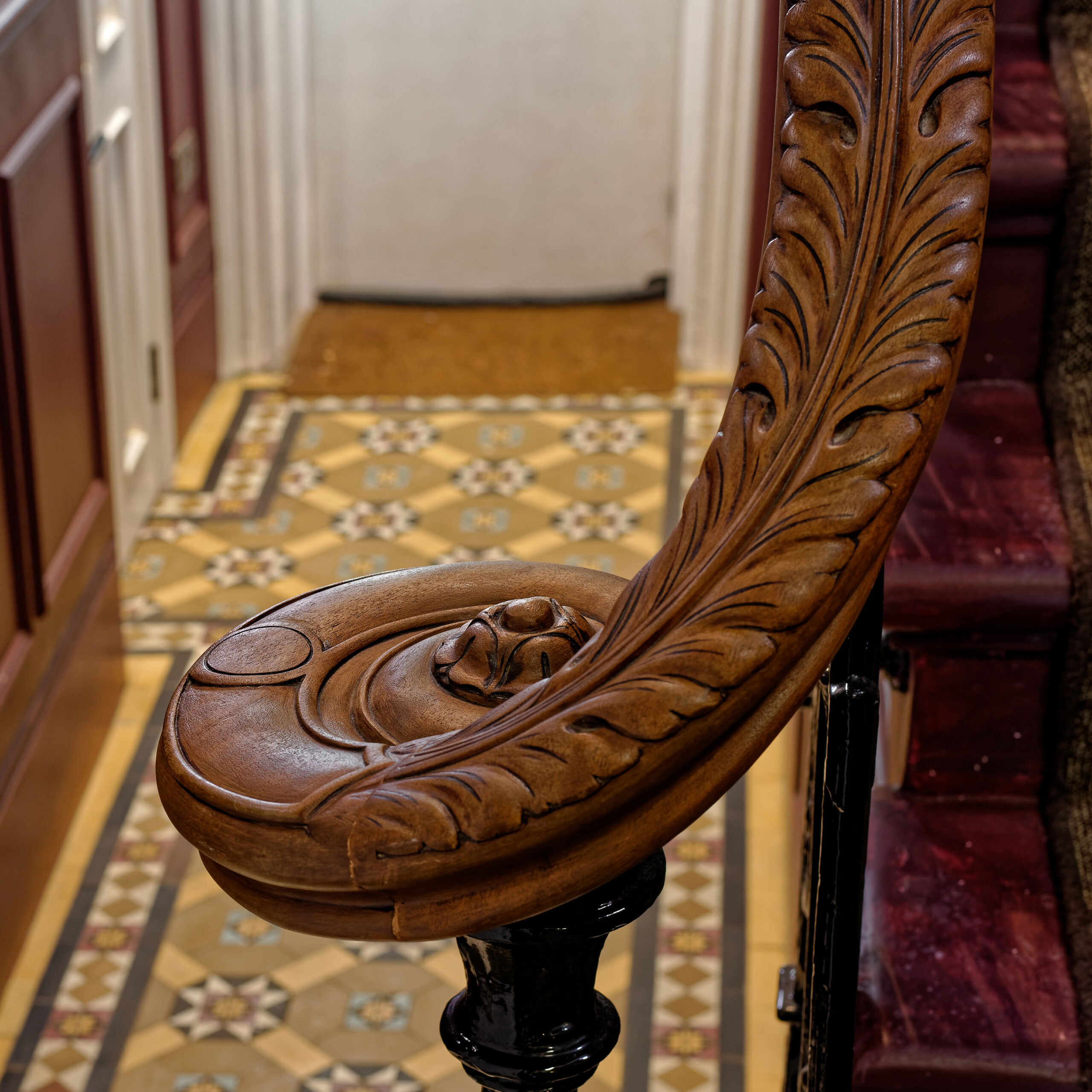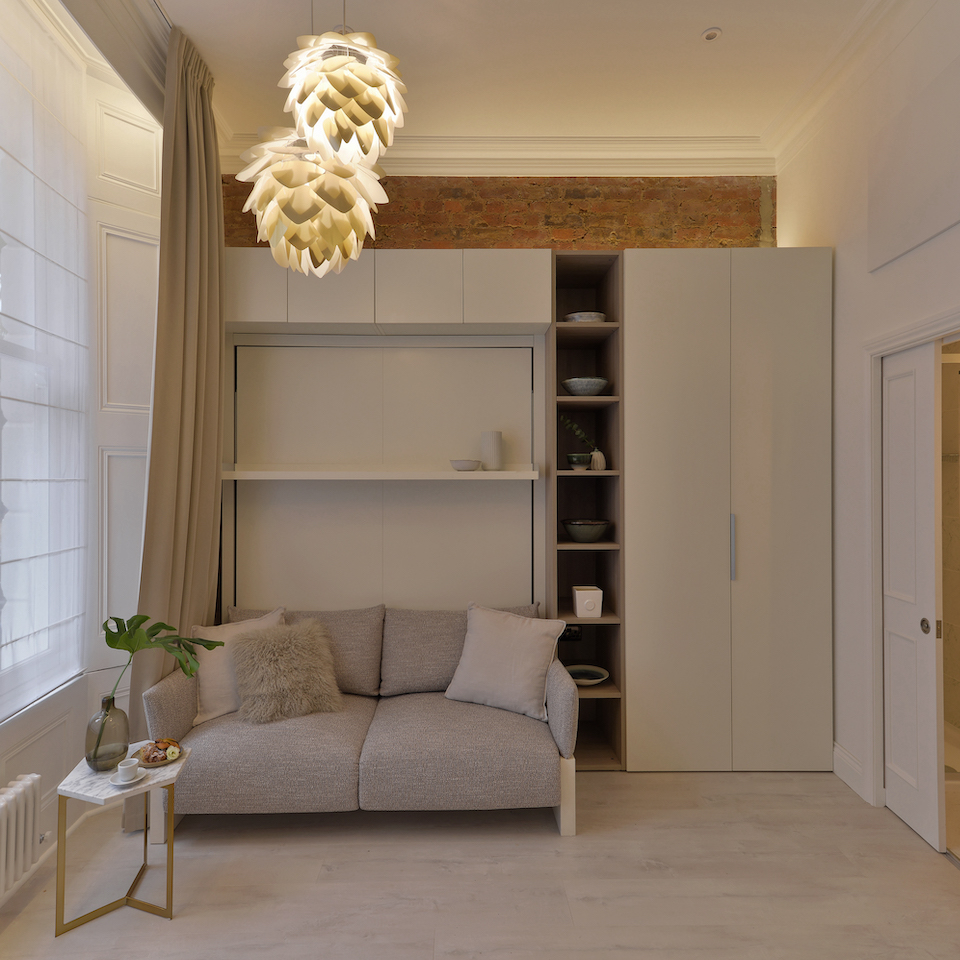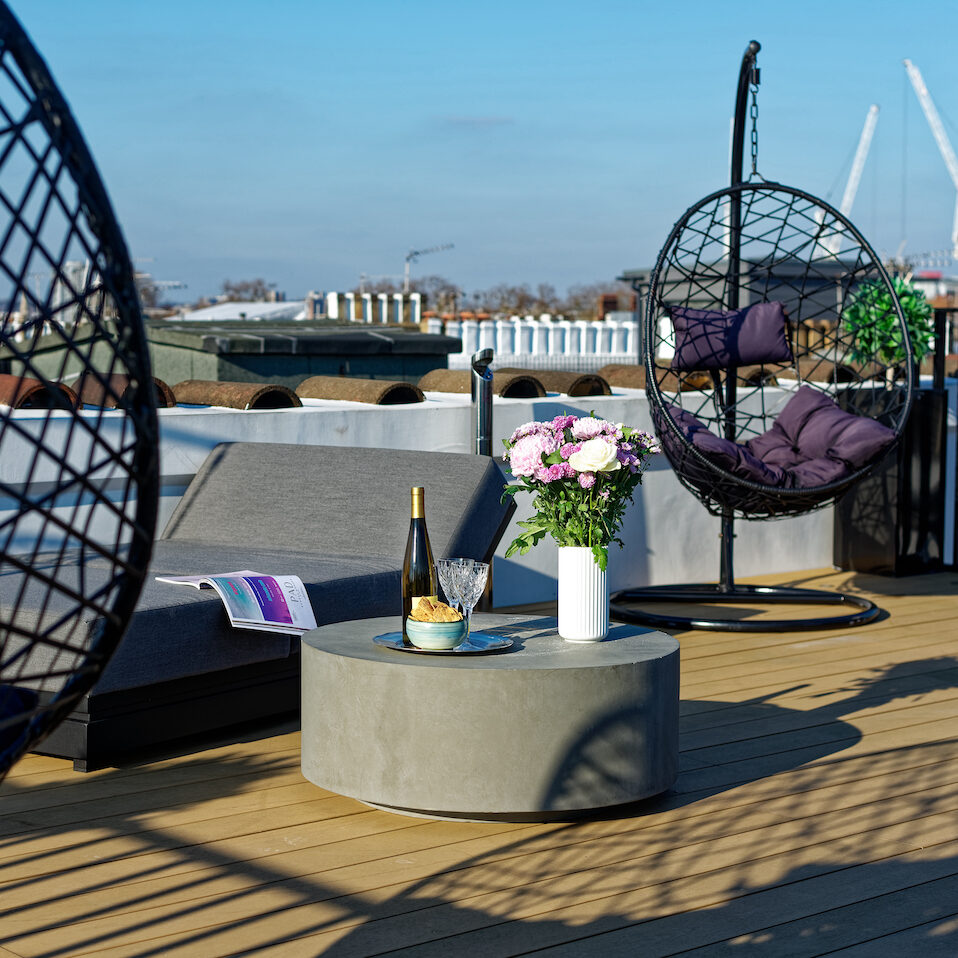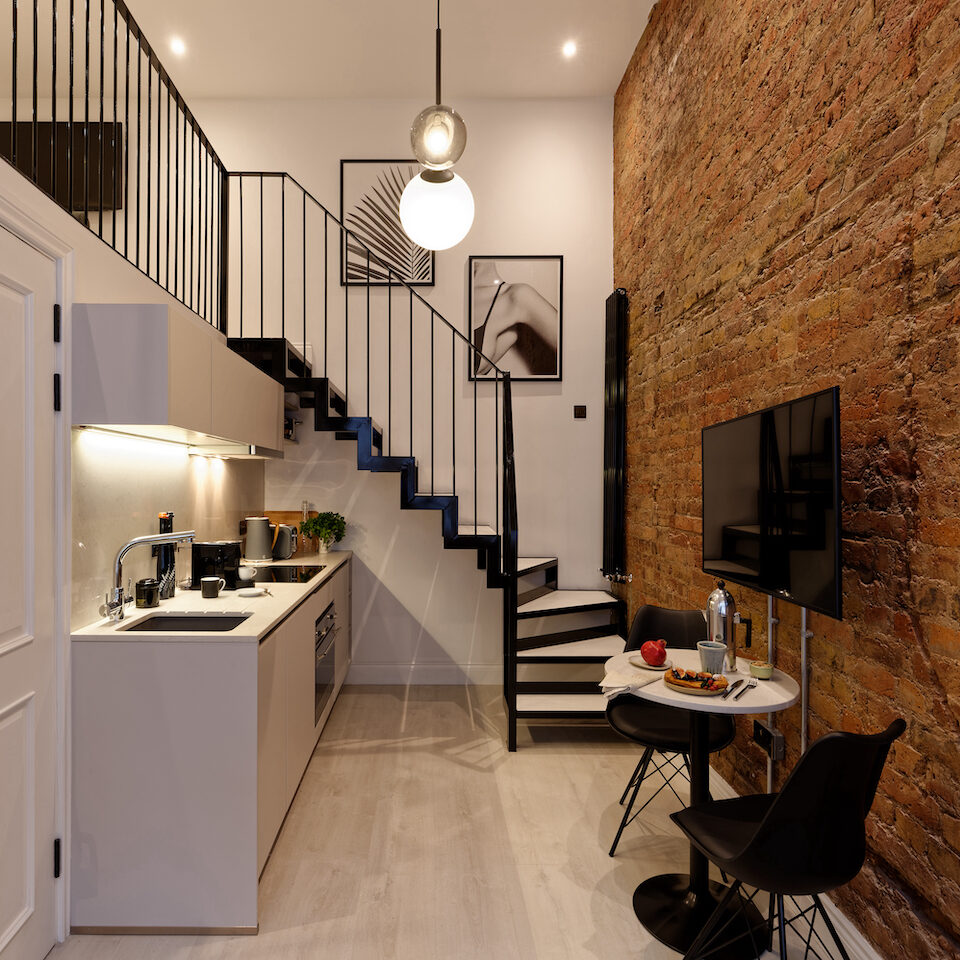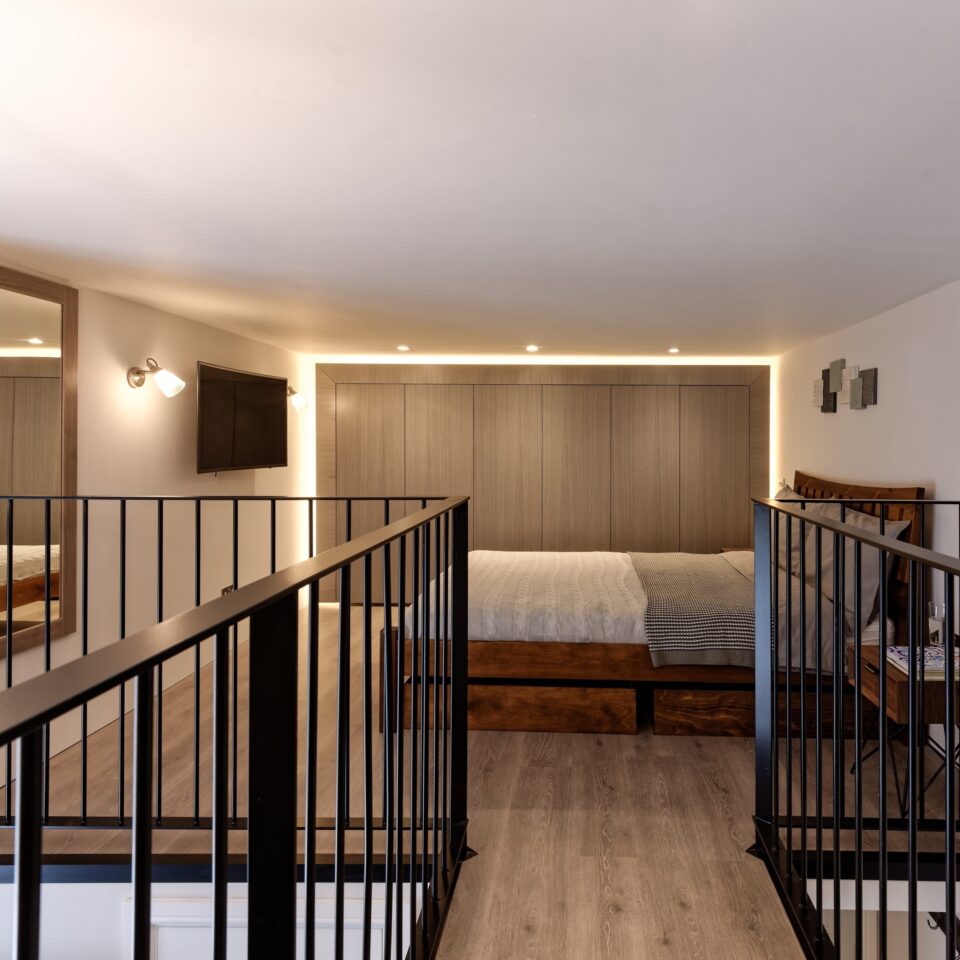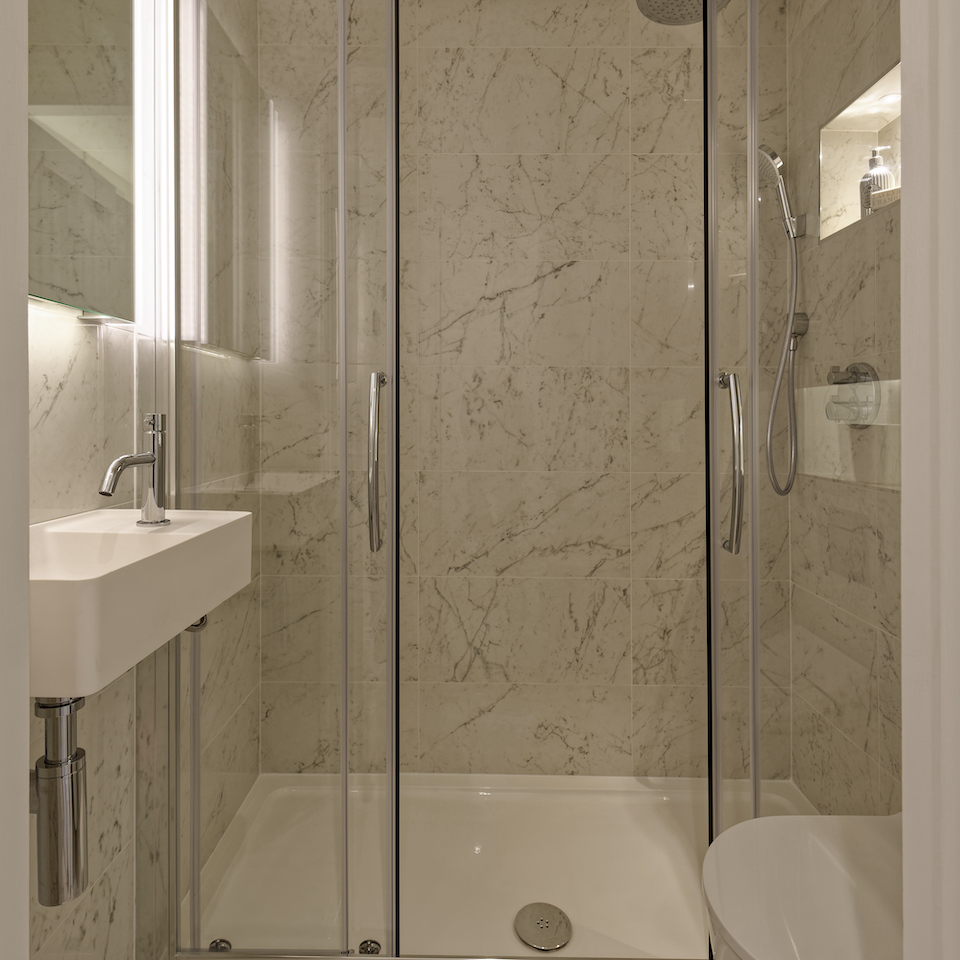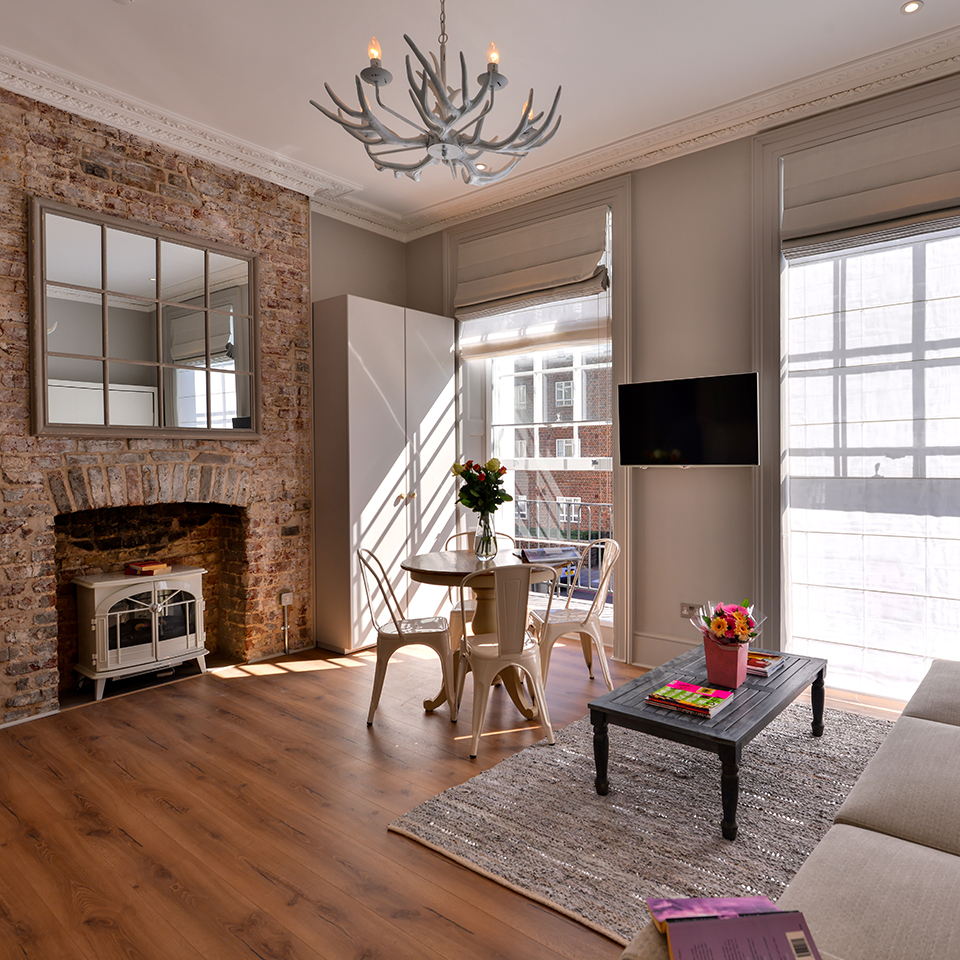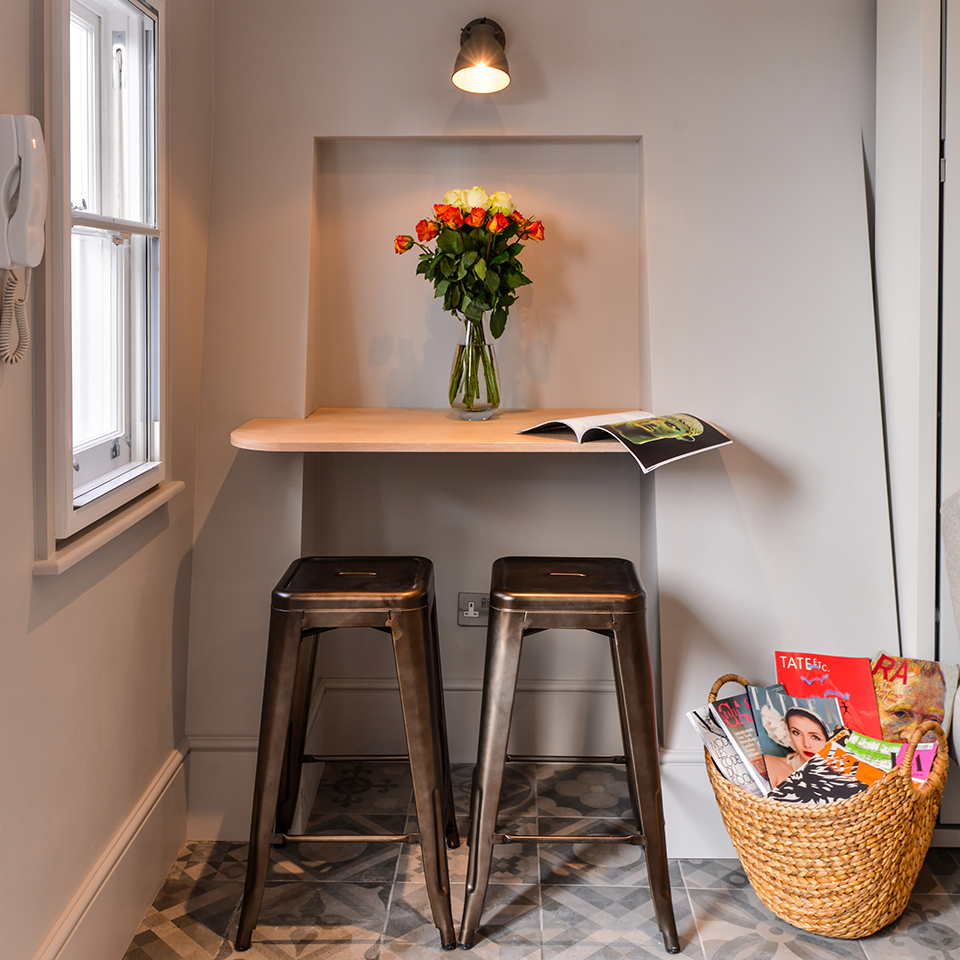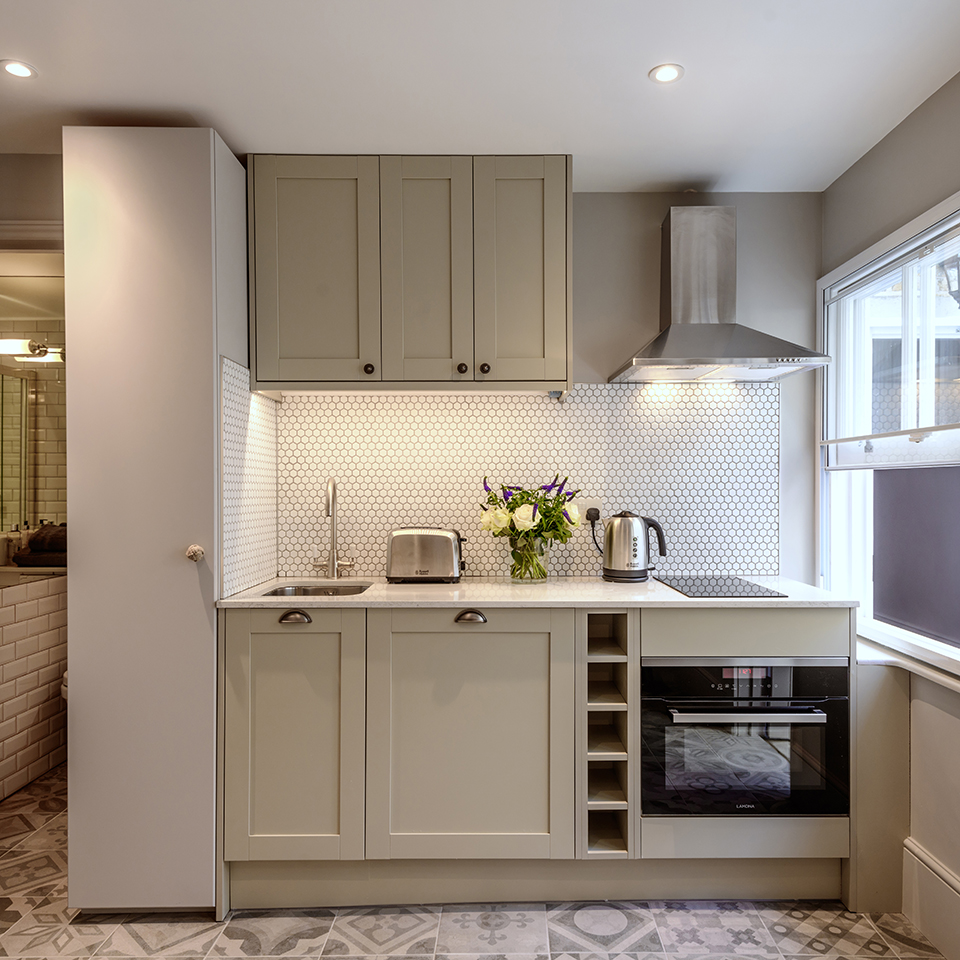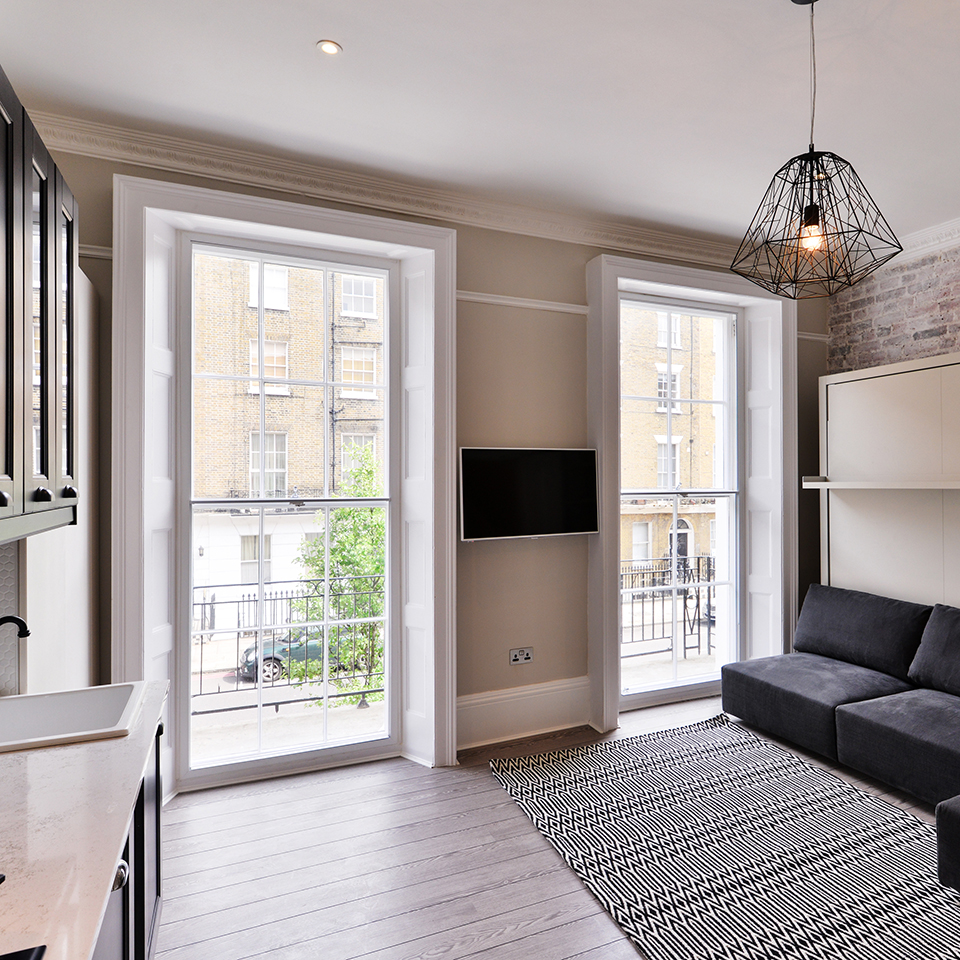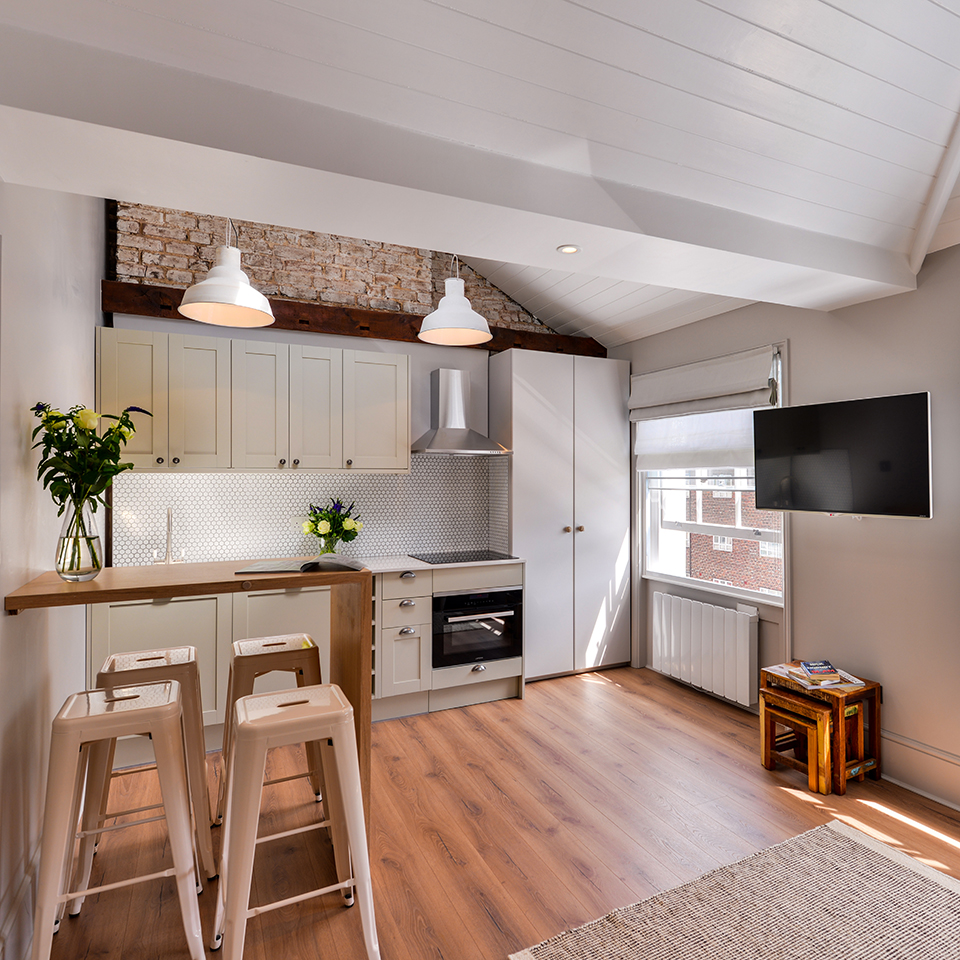 191-199 Gloucester Place,
London NW1 6BU
Description:
This unbroken terrace of five grade II listed freehold buildings in the heart of prime Central London presents a rare opportunity. An impressive terrace of five adjoining period townhouses configured to provide 57 units, this property is situated in the iconic and historic Gloucester Place, located between Regents Park, Marylebone and the West End, within the City of Westminster.
Sqft: 14,070
Sqm: 1,294
36 York Street,
London W1F 1FF
Description:
York Street is a prime London location surrounded by world-class shops and the restaurants of Portman Village, Marylebone Village, and the West End, together with the greenery of Hyde Park and Regent's Park. After acquiring the property, the Glenwell Group transformed the Georgian building into 10 studios and one-bed apartments.
Completely refurbished to a high standard with a new bathroom, kitchen, and furnishings, the large window and French doors open out to private terraces that provide welcoming natural light. A five-minute walk to Baker Street tube station and eight minutes to Oxford Street, all London has to offer is on the doorstep of York Street.
Sqft: 2,873
Sqm: 264